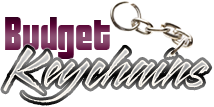 Custom Keychains- Best Corporate Gifts to Engage your  Audience
Posted by admin
Posted on April 22, 2021
Ideally a popular corporate gift should be gender neutral and appealing to all age groups. If you have a rather impressive list of clients and employees to cater to, you may need budget friendly handouts that wont leave a hole in your pockets. This is what makes custom Keychains a fabulous choice. Available in a wide range of interesting models and shapes, it is easy for you to hand pick an appropriate model that will  get easy appreciation.
Budget friendly and well retained gifts
Durable and well retained, custom Keychains  will make lasting reminders and portable billboards for your brand. Costing only a fraction of other conventional promotions like press ads or TV spots, these every day items do not involve recurring renewal charges of maintenance costs. Once you purchase and distribute it, these Keychains will continue to give back to your brand promotion without virtually any effort from your end.
Perfect as Mailer gifts
Looking for a handout that can be mailed out to your remote employees? Look no further than bottle opener Keychains. Apart from  keeping the keys safe and well organized, these keychains will bring out your logo in front of your recipients during sun down hours!
Choose from a wide range of interesting shapes to match your theme. For instance, if you are sponsoring a cycling marathon, these bicycle shaped keychains will drive home your message easily. Plus these will end up as great souvenirs of the event for a long time.
If you're planning a golf tournament for your staff and clients that love to hit the links, consider these tee shaped Keychains. These make perfect stand along gifts or can even be paired with other popular gold swag like polo shirts to up the ante.
Tech themed models
As  your team is working remote for the past one year due to the pandemic, custom power bank Keychains or USB Keychains will make great choices to consider. It will make work easier and enhance the home office set up as well while your brand gets a lot of appreciation from your employees.
Did we say that your logo will get popular beyond the work desks of the employees during zoom calls and online meeting sessions, where these pint sized logo items will steal the show!
Antimicrobial Keychains is another popular models to consider in the new normal world. The antimicrobial additive will make these Keychains safe to touch and share with least risks of contamination. Your brand and message imprinted on these will get easy attention.
Did you find this post on custom keychains informative? Be the first to share and spread the word.