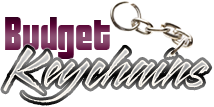 Imprinted keychains – Gifts that are Popular and Budget Friendly Alike
Posted by admin
Posted on April 26, 2021
Custom keychains hold the rare credit of being popular handouts that remain hot on trend all through the year irrespective of the season or the event calendar. Browse the impressive collection of keychains that can be customized to meet your brand requirements. Whether it is screen print or laser engrave or maybe even embossing, you can make use of multiple imprint options to ensure that your logo looks great on any of the Keychains that you choose.
Available in a wide range of colors and models including budget friendly plastic Keychains, innovative multifunctional Keychains and high end luxury models like leather Keychains or metal keychains that can be matched with any promotional budget and specification,
Interestingly, custom Keychains are constantly updating with the changing times and some of these models like USB Keychains and powerbank Keychains are perfect examples of this fact. You can even include these antimicrobial Keychains that will be highly appreciated in the post pandemic new normal world. Offered in a wide range of brilliant color choices, these saddle shaped Keychains are light weight and easy to mail out as well for your remote clients and customers.
Reusable and long lasting, custom Keychains make a great handout for ecofriendly promotions as well for companies moving towards a greener world. Keychains are one of the classic promotional products of all time as these have been used at events to promote companies and brands all the time. The limitless options and  diverse imprint options will take your branding into a higher plain. Whether it is one color or full color, imprint on one side or both, keychains accommodate all your needs.
If you are looking for an elegant alternative to the ordinary keychain, metal Keychains will make a smart choice. The premium range also includes leather keychains that can be creatively branded and customized to your needs.
A hot trend amongst most retailers and companies in all business niches custom keychains are a great way to raise the brand image and make the recipients feel valued. Well known for its marketing perfection, keychains have been used at events and giveaways for companies around the world. These are perfect for all types of promotions including mailer campaigns, trade shows and fund raising while ensuring more value for your promotional money.
Offered in a wide range of colors you can think of and a variety of material choices right from sturdy plastic to long lasting acrylic and  metal, keychains are a marketer's dream for its easy customization options and  high popularity index.
Have a better idea to use custom keychains in your upcoming events? We would love to hear from you on our instgram page.