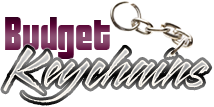 What makes Custom Keychains Winners as Conference Giveaways
Posted by admin
Posted on January 6, 2021
Trade shows and conferences can immensely benefit your business by making your brand popular; and the best way to successfully achieve this through promotional products. Trade show swag will like custom keychains foster customer relations and attract new leads. Promotional keychains are budget friendly and popular and have been proven big wins in mass events. While other marketing strategies are difficult  to execute and may not fit your promotional plan, logo keychains create  easy brand awareness in conferences.
Still on fence? Here are some benefits of custom keychains
Enhance Customer Loyalty
Everyone loves freebies and when they leave the venue with something they didn't have to buy, it will create an instant rapport with your brand,. Key chains are universal and are  everyday items that most people need to keep their valuable keys safe. Anyone who has multiple sets of keys to manage, will surely find keychains useful. These high utility gifts  will remain with them all their life as these enjoy a high retention and shelf life.
Keychains that carry your brand name will always be dear to your attendees while it will set you apart from the competitors and earn you loyalty.  Interestingly keychains are available in a wide range of models in various price rates right from simple to classy. So, you can effectively use luxury models like metal keychains or leather keychains to reward your high value customers for an even stronger bond.
Boost Brand  Visibility
The best part of custom keychains is that the impression these create does not end with the conference. Your message will travel easily wherever your recipients go as they continue to use these handouts even after the event.  Highly practical giveaways like keychains become free billboards on your recipients' desks. Every time they carry these around  your brand visibility will get boosted up.
Target promotions
Remember the TV ads or the billboards that had cost you a fortune never getting the results that you expected? Targeted promotion will save you from such pain. Custom keychains can be used to reach out to a select audience. So, you can choose to distribute it in events and tradeshows where you expect a decent crowd of key attendees.
Easy to distribute and ideal as mailer gifts, custom keychains can carry your message to the target audience that is really important for your business to ensure the best outcome.
Are you planning to use custom keychains as your business gifts? Share your ideas with us on our facebook page to join an interesting conversation
Share and Enjoy