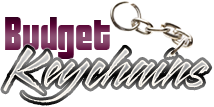 Custom Lottery Scratcher Keychains – Product Spotlight
Posted by admin
Posted on December 6, 2019
A keychain that doubles up as a lottery scratcher will make a simple yet effective way to get your brands in the hands of your customers. Offered in a wide range of colors and shapes, these logo items will make a fantastic custom promotional giveaway for all types of business promotions including mailer campaigns.
Check out these Tear Drop Shape Lottery Scratcher Keychains. Durable and visually appealing, these keychains are great for casinos, gas stations, state lotteries and more. Light weight and easy to distribute, these make great tradeshow handouts and store promotional items as well. The plastic blade rubs off the layer of covering on scratch-off tickets so users can see if they've won. It can also be used for SIM cards or any other cards.
Here are some of the benefits of these keychains
2-in-1 Function: It works both as lottery scratcher and a keychain. So, you need not damage the car keys or dig for coins to scrap your tickets.  It makes a curious way to keep the keys in place as well. The additional feature of these keychains makes it a highly appreciated custom gift for your customers. Needless to say, your recipients will use these keychains more often than a plain keyring because of the additional feature that it has.
Customize these with your brand and message to make it extra special. This will keep your brand right in plain view of your audience. The big plus- anyone who sees these logo items will surely be tempted to take a second look at these stylis  keychains with personalized message.
Handy: These keychains are portable and easy to carry around. Every time your recipients carry these keychains they will have a lottery scratcher on hand.
Customization:  The solid colored background will set and perfect place for your brand and message. Shout out your brand name, highlight your mascot or flaunt the call of action message.  No matter how you wish to go about it, these pretty keychains will remind your customers of your brand whenever they use it.
Budget friendly: These keychains are cost effective, which can enhance mass marketing campaigns at a very low cost. So, if you are a start-up company or a low budget organization, these custom keychains will make a great choice. Often, the best handouts are the most cost effective as well
Add a fun twist to your promotions with these custom lottery scratcher keychains and stand out in the promotional circuits.
How do you rate the promotional potential of these keychains? Share your ideas
Share and Enjoy