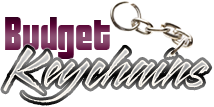 Custom Keychain Gifts – Trending Models 2017
Posted by admin
Posted on May 25, 2017
Custom keychains have been popular party favors and promotional gifts since yore. Trends change, patterns emerge and disappear, but custom keychains have always been part of the promotional circuits and gift lists. So, if you are planning a summer wedding, a family reunion or a corporate holiday, here are some trending models in custom keychains during the year 2017.
Metal is forever!
Though laser engraved metal keychains have always been a classic gift item always, the year 2017, has seen a deluge of interesting models and sleek designs that will tug the hearts of the style savvy and the pragmatists alike. Keep your eyes glued on to these top sellers!
Heart Shape Chrome Metal Keychains Holder: Can there be a better wedding favor to consider than these pretty heart shaped metal keychains that will complement the union of two hearts in the most delightful manner. Engrave the initials or wedding date to give these premium gifts a personal touch. Long lasting and lustrous, these keychains will surely make your wedding guests pleased and will make your wedding day the talk of the town!
Round Triple Spinner Rosarno Metal Keychains The triple spinning action of these keychains will make your audience well engaged with the brand on this. Most of us swirl the keychains while waiting at the subway or at the café to beat boredom. These polished metal keychains with a free spinning action will surely not just keep the recipients well engaged but also grab those curious glances from all over. Put your message on and make your brand their talking topic. The best part is that people will love to flaunt such precious gifts with pride and they are sure to carry it around, thereby giving a new high for your campaign.
Double Rectangle Metal Keychains: Neat and sleek, these metal keychains will make perfect wedding day gifts, party favors and employee gifts alike. Not just for carrying the keys around, your recipients will use it as their style statement too. These gifts will have a lot of admirers and those who cannot grab hold of it will go green with envy!
Leather is still the classic choice
Passion for leather will never wither out. The best part is that today we have artificial leather items that will let the user to show the class of leather without ruffling the feathers of the animal campaign groups. Versatile and long lasting, personalized leather keychains will make excellent promotional items and loyalty gifts. This year's trends show that leather keychains are reigning. So, be with the trend by including these popular keychains in your marketing equation.
Leather Card  holder And Keychains Gift Sets This combo gift that brings together a card holder and keychain will make a great corporate gift item that not many people can resist. Personalize these with your brand and message and see how these logo items will steal the thunder right from under the noses of your competitors.
Shiny Nickel Split Ring with Leatherette Key Tags The shiny nickel split ring, supported with a soft leatherette piece in its center will give it a classic look and sophisticated charm. These exotic gift items will leave a remarkable brand impression without breaking your bank.