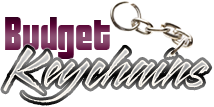 Custom Animal shaped Bottle Opener Keychains – Grab the Advantage of two gifts At The Price Of One!
Posted by admin
Posted on November 8, 2016
Party fun is just a sip away when you hand out these personalized bottle openers. Every time your recipients pop open the bottle, they will open their heart to your brand and message. The best part is that even if your recipients do not drink, it will come handy while they entertain their guests or at picnics or during travel. Moreover it can even be used to pop open soda or soft drink bottles
Personalized bottle opener keychains make excellent wedding favors, store promotional gifts and mailer campaign gifts among others. Imprint your logo and message on these and see how these logo bottle opener keychains are sure to please wine enthusiasts, party revelers and cooks alike!
Animal shaped bottle opener keychains grab the attention of everyone around with its unique design and attractive colors. We have listed a few of the most popular keychains in our collection.
Squirrel Shape Bottle Opener Keychains: This quirky bottle opener keychains are not just functional accessories but make collectibles and party favors alike. These make perfect gift items to reach out to a mixed audience comprising of people of all age groups, gender and demographics. Available in different attractive colors, these personalized keychains can be used to promote pet care centers, veterinary hospitals, fashion brands and more.
Sea horse shaped keychains: One of the cutest animals in the sea, seahorses have always fascinated man. For the same reason, this customized seahorse shape bottle opener animal keychain is also going to be a cutest addition to your campaign. It is perfect for advertising pet shops, aquariums, and zoos. Its adorable design gives a brilliant push to your brand exposure. Designed to weather the rough and tumble of daily use, these keychains will make wonderful additions to any keychain collection. Personalize it with your name and message to impart a personal touch.
Eagle Shape Bottle Opener Keychains: The symbol of power and elegance, these custom keychains would easily make your brand exposure soar high. Being small, a user can retain them over back packs, purses or belt loops.
Rooster Shape Bottle Opener Keychains Wake up your customers to a new product line or announce an exciting offer with this fabulous range of rooster shaped bottle opener keychain. It would make a bottle opener, keychain and amusement token all at once. This rooster shape multifaceted token is best for promoting pet supplies, bird care clinics or services or for making new business announcements. These Chinese animal zodiac keychains also fare well as lucky charms.
Elk Shape Bottle Opener Keychains: Christmas is not far away and these elk shaped bottle opener keychains would make a perfect choice for gift bags, employee gifts or store novelty gifts. Customize it with your brand name and message and see how these logo items will earn consistent impressions for your brand.
Explore our full collection of bottle opener keychains to choose a model that suits your needs. Finds it overwhelming? Seek the assistance of our product experts who will help you boil down your choices with ease. Let the party begin; where are the bottle openers?