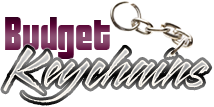 5 Reasons Why Acrylic Tags Make Excellent Promotional Items in Your Marketing Mix
Posted by admin
Posted on November 9, 2016
Running a successful business promotional campaign requires a lot of planning, effort and dedication. Business owners explore means to keep the costs low and to enhance customer retention. Wouldn't it be great if you have had a product that would do both for you? So, take a closer look at these fabulous custom acrylic key tags that are downright functional and budget friendly promotional gifts that will keep your logo in front of your customers and enhance the brand impressions that you earn.
Still thinking? Here are 5 solid reasons how these custom acrylic tags can help in your brand promotions
Keychains make walking billboards
Just imagine how often your customers take out their keys a day? While getting ready to leave for office, handing the car to a valet, opening their desk drawers- basically they may need their keys anytime, anywhere. This is precisely the reason why custom keychains make exciting gift ideas to get your message out. People will see your brand on the key chains of their friends, family or employees on a daily basis, which means that brand recognition will be built slowly yet steadily. Even if someone may not be thinking of buying your product right away, they will surely think about your name when they need it one day. The best part is that when they see your brand associated with someone they know, their trust in your brand will increase manifold, which is something you cannot put a price on.
Keychains are Fun
Keychains are something everyone needs but seldom bought! Low weight and compact, these fun gift items will appeal to every genre of audience irrespective of their gender or age factors. Keytags can be used to promote events, brands, awareness campaigns and more and will tick the boxes of fund raising items too. The best part is that keytags are something that get used daily and items that people will find actually useful in their daily errands unlike many novelty gift items. You can even order a variety of different designs or colors that complement the color theme of your event, so they don't all look the same.
Budget friendly
Keychains are budget friendly but are something everyone needs every day. By putting your brand on these you can make your brand seen by thousands of potential customers without any repeat effort or investment. While traditional promotional tools like billboards or mail flyers cost you a lot and won't give you repeat impressions, custom gifts like acrylic keytags can boost your brand image at easy rates.
Custom key tags make great Data Collection Tools
You can include a barcode on these customized key tags to collect valuable data about how your recipients are using your facility. By storing the bar code in your computer, you can keep a tab on their shopping patterns, duration of their shopping sessions and their favorite products among other important facts. You can use this information while planning your business strategies. For instance if you notice business owners ordering a particular model or color of T shirts, you can stock them more often. The data collected by these ubiquitous promotional gifts have countless possibilities to make your business profitable.
Custom keytags enhance Customer Engagement
By handing out a keytag to your customers, you can engage them with your brand in a friendly dialogue. When they carry these attractively colored keytags in their social circles, your brand will even become the talking topic of everyone in their social or friends' circles. This in turn will enhance the brand impressions and brand loyalty.
Offering quality key tags to your customers is a great way to not just keep your brand connected to your brand but with other customers. Explore our fabulous selection of key tags that are water-resistant, durable, and attractive, which will work hard to make your brand popular.
Shop right away and do not forget to tell us how you find our collection of these custom acrylic keytags.