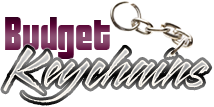 Custom Keychains – Simple Gifts That Stand Out
Posted by admin
Posted on December 13, 2022
Hunting down the perfect gifts for everyone on your list is  easier said than done.  However with popular gifts like keychains you are rest assured that you  have  a crowd pleasing gift in your kitty. Budget friendly, popular and highly useful, custom Keychains will never fail to impress even the most discerning customers.
Looking for a holiday gift that is special, fun, meaningful? Choose multi functional models like bottle opener Keychains or flashlight Keychains.
Versatile
Custom Keychains can also be a great gift for kids and kids at heart alike. Come up with some exciting ideas for personalizing Keychains to make them meaningful and memorable.
In addition, keychains can make perfect souvenirs or mementos of milestone events. Choose an interesting model like  bottle opener keychains or metal keychains to complement the theme. Personalized Keychains can be fun and thoughtful gifts for your clients, customers and employees. You can even use them as gift bag items.
For Sports Fans
Moreover, if you have a sports loving community to reach out, choose sports themed Keychains. Add your logo, mascot, the year or something more to create a handout just for them. They  will surely be excited to show off these Keychains wherever they go. In addition, choose from an interesting array of models like soccer ball shaped Keychains, golf Keychains and more
For The Classic crowd
For those who love classic and traditional looks, customize one of  these  gorgeous leather keychains. It is indeed a great way to spread  your message to everyone around. The best part is that these unique giveaways will not just grab the attention of your recipients but anyone who sees it as well. So, add your logo and artwork to create a beautiful and unique gift tag for anyone on your list.
For the Family audience
Are you giving one gift to a whole family? Choose interesting combo models like tape measure keychains or multi tool Keychains that everyone may find useful . Customize it with your message ad see how the whole family will be excited to add this personalized item to their collection.
Adding a personal touch to custom Keychains can be easy, thanks to the multiple imprint options that they giveaways offer . Just think of the message and artwork that you think will look great on it  and make sure it looks exactly the way you want it before placing your order.
For the  Holiday gift list
Keychains will definitely make a perfect addition to any holiday gift list thanks to its ease of distribution and customization. Choose interesting multi functional models like bottle opener Keychains that will double up as bottle opener and a keychain alike. Your recipients will obviously appreciate it when they need to pop open the top of bottles  or carry their keys alike.
As surprise Santa gifts
Make your Christmas presents stand out with personalized gift chains. Choose interesting models like smiley shaped Keychains to complement the cheerful holiday season.
Looking for more? Browse our collection to choose a model that you will find interesting.