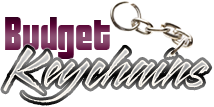 5 Reasons Why Your Company Needs Personalized Keychains
Posted by admin
Posted on October 20, 2021
Keychains are one of the most useful items out there, so including them in your promotional plan is a no-brainer.
As a business owner, there are many custom products that you can get for your team and prospects. However, if you are looking for something that your audience will never discard,  custom keychains will make a perfect choice.
However, people will be even happier to  get trending Keychains for not just everyday use but for their collection as well. You can even choose multi- functional models like bottle opener keychains or USB Keychains that will get a lot of appreciation.
Budget friendly
Start- up businesses may find planning business promotions a tight rope walk especially considering their low budget on hand. Reports show that  around 25% of new businesses fail within one year .  To fight against the odds and the initial struggles, marketers will find proven handouts like keychains a smart choice to get their logo into the hands of the audience. Everyone needs keychains to keep their multiple sets of valuable keys of their home, office or cars safe and at easy access. This is where custom keychains come to the bigger picture.
Visible
Keychains make a tangible reminder for your brand and create a strong emotional connection with the recipients. Keytags always remain in plain view of not just your recipients but everyone around as well. Available in a wide range of models right from classic to contemporary, custom Keychains will cater to the diverse needs  and preferences of your audience as well.
Versatile
The best part of custom Keychains is that these will fit into any promotional plan with ease. Whether you wish to promote your food business , fashion brand,  fun theme park or something else, custom keychains will make a perfect choice. You can even use it as trade show swag, mailer gifts, referral giveaways or contest prizes. Keychains will get a red carpet welcome every time your recipients get these high utility items!
Creative customization
Probably not many custom giveaways can boast a high visibility imprint space like keychains. Make the best use of it to place your brand and message that will ensure easy engagement of your audience.
Keychains will Get Your Brand Name Out There
Because people bring their Keychains with them to conferences and other business events, custom keychains will help get the name of your business out  in front of the world outside. This will show your potential clients how professional your employees and patrons are and help to make you memorable.
Let's be frank about it! Custom keychains are one of the best ways that you can foster a team-oriented environment and create a strong bond among your customers. How do you think will custom Keychains enhance your brand presence? Share your thoughts.