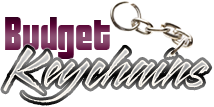 Clever Ways To Promote Your Company With Custom keychains
Posted by admin
Posted on February 21, 2022
Lock out your competitors with branded Keychains and get your message into the hands of your target audience. See how this small yet eye-catching customized giveaways can create a great impact on your brand.
Why Keychains
Keychains are easily one of the best marketing products in the low price bracket. The long shelf life and high utility of keychains make it effective in making consistent impressions and an assured ROI. Wonder how custom keychains can leverage your marketing.
Highly useful
Though everyone needs keychains to keep their keys safe and well organized, most people fail to buy one for themselves.  Thus keychains will make a well appreciated gift that will never go out of fashion.
Durable
Keychains are designed to last long and serve its purpose in the long run of time. Available in various models, colors and material choices keychains make tangible reminders of your brand. Did you know that most people wont even replace keychains as long as these work? So, your logo imprinted on it will make consistent impressions at one time investment. Hence, using branded keychains  in your marketing can ensure brand retention among customers. With its sturdy feature, your brand presence will be felt by the users for a long time. 
Available in Different Designs
The  diverse design of custom keychains will easily  catch the attention of not just the recipients, but also everyone out there. A well designed keychain will even make a great talking topic among people. If you are planning a themed promotion, you can choose custom keychains in appropriate shapes. For instance, if you have a charity bike race to sponsor, these bicycle shaped bottle opener keychains will make a superb option.
Keychains are  also available in various other interesting shapes including football and baseball shapes among others . Thus, customers do not want to miss out on the chance to collect these interesting handouts. Thus, you will never go wrong choosing this logo keychains as your brand marketing tool.
Gives More Value for Money
Your customers will be pleased to get these creative handouts that can be used for a long period of time.  Hence  your recipients will be surely pleased to get something extra that what they paid for. It will be a solid reason for them to prefer your brand over others. Plus, Keychains are very cost-effective and have one of the lowest costs per impressions.
Fun to customize
Your brand would surely benefit from logo keychains as  you can actually select the design that would best suit your marketing campaign. Add not just your logo but come up with creative artwork, message and more to make it stand out.
Did you find this post on keychains useful? Be the first to share and spread the word