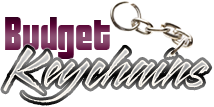 Buying Guide for Promotional Keychains
Posted by admin
Posted on March 19, 2014
With vast options in custom key chains, we understand it will be difficult for you to make the right choice. Whenever you shop, you should keep your target audience and other business requirements in mind. You should try to visualize yourself as a user and determine how your gift is going to work. Whether they will be holding office or house or car keys or what else I would love to have other than just key hanger, etc? Once you get a clear picture about the usage, you can easily zero upon the right choice depending on the type of material, theme, special features, colors, budget, and many more.
Material
Metal: It is slightly heavier than the regular plastic keychain and bit costlier, too. The shiny texture of the metal makes your brand information stand out of the crowd. You can buy them in attractive shapes, sizes and even enhanced functions. As laser engraving is the most common choice preferred over these metal key chains, which means your brand information will be highlighted.
Plastic: Most inexpensive, creative and light weight of the lot. They perfectly fit in even small budgets and largely remain affordable for all. You can avail them in broad selection of colors, shapes, sizes, functions and budget. Also, most of them are made up of durable stuff, which means you can perfectly rely on them for long term value building.
Leather: It may easily invite you wrath of anti-fur or anti-leather campaigners, but worry not they are not real! They boast style, class and slightly pricier than other promotional key chains. They definitely offer one –of-a-kind feel to your efforts to get noticed. You can avail them in alluring shapes, sizes and colors. You can explore whole range of promotional opportunities by investing in these keychains.
Wood: They are natural, environmental friendly; eco-friendly, sophisticated and best reflect all qualities of a promotional item at budget prices. People have penchant for this type of keychain because it always look special against all backgrounds and triggers sudden interest in any onlooker. Unlike other promotional keychain, people are tempted to touch it at least once when they cast eyes upon it.
Recycled Material – Keychains made up of recycled material such as tires, aluminum cans and plastic bottles are getting popular with the eco-friendly population of the modern day. People are largely buying them and getting them customized with their information prior to gifting. They can be availed in wide range of color, size, shape and budget options.
Type of Keychains
While shopping from any reputed online store selling personalized keychains, you are likely to come across vast body of choices including carabineers, novelty key chains, dog tags, etc.
Carabiner keychains – Ideal, lightweight and durable, these metal loops are designed to carry keys and light weight objects such as employee passes, cards, etc. They can be easily hooked to utility bags or belt loops. They are not fit to be managed within pockets or purses due to their overpowering size, but can be easily tucked over bags or backpacks. They are not designed for heavy purpose usage as during mountaineering, hiking, etc.
Novelty Keychains – It serves as an umbrella term for different kinds of keychains. There is no hard and fast rule as what may come under this category, but anything that looks unique and purposeful can be included in it. Although the choices offered under this category may vary, but they all bear the same purpose – managing keys. You have to choose the right one depending on the targeted demographics, budget, business requirement, purpose or personal preferences.
Multifunctional Keychains –This is again a big segment of promotional keychains specifically designed to cater typical customers. Here are few options that you may often see –
Shopping Keychains with a Purpose
What is the prime reason of gifting keychains? Value building right! What if it gets mixed up with purpose, budget, and privileges, then probably you have to shop with purpose.
Shop by Theme – This category become more definable with requirement such as industry based, shape based, colors based, or purpose based. You have to make the right choice depending on your requirement. At times, your required choice may not be classified under this theme, but you can search on the website by entering the right search term. Such as violin shaped keychain, car shaped keychain, etc.
Shop by Color – If you are very specific about colors, then this categorization helps you. Again it may not be prominently visible on many websites, but you can always search the right one by entering the key term in search tab such as purple dragon shaped keychain or red bicycle keychain, etc.
Shop for Luck – If you believe some symbols can do better for your business than others and then go for this option. Although this categorization may not be apparent on many online keychain stores, still you can make the choice depending on your requirement. Most typical animal shaped keychains such as dragon, snake shaped ones, cross shaped keychains, clover leaf shaped keychain and others fall under this category.
Shop for Events – You may be worrying about gifting part during impending nuptials, engagement, sports events or tradeshow, but you can always rely on keychains for the same. For example – you can rely on sports shaped keychains for sports events, bottle opener keychains, photo tag keychains or crystal keychains for wedding favors etc.
Shop for Cause – Perhaps you wish to inspire your clients, customers or employees to wage fight against a cause, but don't know how to do it. Grab any typical purpose keychains specially designed for the purpose such as blood cancer awareness keychains, AIDS awareness keychains, or anything as such. If you don't find them in required shapes of symbols, then it is best go for regular shapes – circle, square and rectangle – and get them imprinted suitably.
Shop for Eco-friendly Keychains or Environment-friendly Keychains – If you are wish to spread green friendly messages around then stick to this category. Most prominent keychain stores operating online offer this type of keychains. They are special by means of their operation (such as solar energy fuelled or lithium battery fuelled, etc) or manufacture such as made up of recycled materials such as corn plastic, tire, bottle tops, or others.
Earlier keychains were considered powerful giveaway for businesses in automobile and other related niches, but today they are just popular with every kind of business. You only need to keep your target audience, budget or any other requirements in mind while buying them. Most importantly, look for features that your targeted customers would find appreciative and would be encouraged to retain.
Share and Enjoy