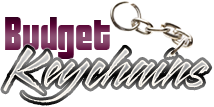 Why are Custom Key Tags Considered Ultimate Promotional Tokens?
Posted by admin
Posted on March 19, 2014
Mugs, pens, notepads, caps, handbags ……….. All have been here. They were loved, debated, gifted and largely forgotten with time. But there is no item, which interests everyone alike as these custom key tags.
Key tags, also known as key chains are very important accessory in day to day life. This is perhaps one accessory, which widely connects with people across the social spectrum. Custom key tags help to organize keys for home/car/office, which means it is highly purposeful than mugs, notepads, pens, caps and handbags put together. The pens, mugs, notepads, handbags, caps looked very eligible, but they are largely being ignored in exchange of promotional key tags. Chances are great that these key chains being grouped with some other purposeful features such as bottle openers, multi tools to produce highly acknowledgeable multipurpose keychain.
It is for this reason of purpose that many businesses find it easier to relate wit these keytags than other promotional gifts mentioned before because they are used regularly and rarely wear out like others. Another great thing is unlike the other promotional products, key tags offers long term branding exposure, when compared to other high value promotional gifts, which operate within limited span.
On visiting any reputed online stores selling custom key tags you can go through wide choices offered across the site. At times it may become difficult to narrow down your choice to anyone particular key tag, but you can easily do it by going the traditional way- choose them according to size, shape, colors, or budget sizes.
You can stay assured that your logo is going to take you to places because people would be happier to showcase it next to their house/car keys and are going to swell in pride, when confirming from where or whom they got it. The ultimate truth is when it comes to these promotional key tags, function scores over the style. Remember one thing that people are not interested in your logo, but you have to make them believe in you by handing out something which they find purposeful. You can always offer these key tags as complement during tradeshows or marketing events or as an acknowledgment during special purchases, etc.
Multipurpose key tags score over other forms due to their special purpose feature. According to a recent survey most people say 7 out 10 people preferred using multipurpose key tags over the regular ones and they always had good to say about them. But the real question is how many of them have actually paid for it?
If you prefer to gift away items that most people love to use and also catapult your brand to new heights, then key tags are the true choice. No matter how plain or unattractive it may look, still people are gonna use it for long time and your logo is going to feature prominently in their consciousness.
Visit any reputed online store selling custom key tags to make your choice and avail discounts as well as other value benefits such as free art set up, free shipping and free online design proof.
Share and Enjoy