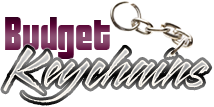 How Logo Keychains Enhance Your Brand Popularity
Posted by admin
Posted on September 21, 2023
Keychains are something everyone needs in their day-to-day life. So, by putting your brand on keychains, you can ensure maximum brand visibility. Every time your prospects use your logo keychains, they will think of your brand and will make them brand loyal.
Easy to customize
Custom Keychains are easy to customize. Marketers can even afford to be their creative best when they have versatile giveaways like keychains. Available in various material choices, keychains offer a diverse range of imprint options including screen printing, embossing or laser engraving among others. Apart from just your logo and contact information, marketers can also think of adding interesting artwork or taglines that will make these giveaways unique.
Budget friendly
 Keychains are cost-effective advertising promotional items that will match every budget.  The low cost advantage of logo keychains will also make it a perfect choice for mass events like trade shows and mailer campaigns. Moreover, ordering in bulk will help you save a good amount of money on advertising.
High utility
Keychains serve a clear purpose and hence make a perfect choice as giveaways.  Custom keychains get used regularly and  every use generates  incredible exposure for your brand. The more often these keychains gets used, the better will be your brand popularity. Just think of the impressions your brand will get every time your recipients lock up the house, open the car in the morning or open the filing cabinets during work hours. Every time they do these everyday tasks they will get engaged with your brand in a subtle way.
Portability
Keychains are highly portable giveaways and are easy to transport from place to place. Every time your recipients  use it in many different places, your brand will get maximum exposure. When a trendy key chain is used in front of other people, it will also generate interest in the item. Thus your message will  never remain confined to the primary recipients but even those who see these giveaways.
Offer more Value for money
Keychains are not just plain and boring anymore. Today, you will find keychains in a wide range of models including  bottle opener keychains, flashlight keychains and multitool keychains among others. These high utility models will strike a balance between quality and cost and offer more value for your promotional dollars . In addition, combo keychains offer more utility for the recipients  as well. So it is a win-win situation. More the utility , more will be your brand exposure.
High emotional value
In addition, keychains also make giveaways that enjoy a high emotional value. Most people never think of replacing their keychains once they develop an affinity with it. A trendy keychain often makes an easy way for them to identify their multiple sets of keys , which may all look alike . Moreover, keychains are also a  good substitute to business cards or thank you emails as they will put a spin into the branding and will  take your branding to a new high on a small budget.
Reflect your brand identity
Probably what makes keychains a perfect choice as corporate gifts is that it can relate to your corporate culture and relate to your brand image in a strong yet subtle way. For  instance, a baseball shaped keychain  can be a good option for promoting your baseball leagues  or promoting sponsorship deals.
Are you planning to use custom keychains as your marketing tools? Share your ideas with us in the comments section below.