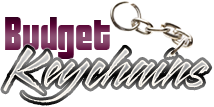 Benefits of Logo Keychains That You Might Have Overlooked
Posted by admin
Posted on March 3, 2023
More businesses are swaying away from conventional marketing options like newspapers and TV for its exorbitant rates and limited exposure. This is what makes popular handouts like custom keychains a great choice to enhance brand awareness and get your message across to the right audience.
Promotional merchandise like keychains have many benefits. Here are some of the main advantages of this long-standing staple, which makes it such a good investment for businesses.
Why choose Promotional keytags ?
Promotional keychains are something everyone needs and are always well retained. Even the most die-hard technology fans still rely on lock and keys to keep their valuable safe. Thus branded keychains will make a smart promotional item for businesses to reach out to a diverse audience group; consisting of people of all age groups and preferences.
In addition, a keychain is kept somewhere closer to hand. That might be on the desk, in a pocket or a handbag. Thus it is a great way for companies to brand themselves and offer a constant reminder to their prospects. Everyone loves getting freebies and more importantly a gift that they can use.
Impress customers
What makes a free gift like keytags special is the quality of that item. Thus, you can tell a lot about a company by the quality of the free merchandise.
Quality is the deciding factor
The better the quality of your promotional keychains the longer your brand presence. The custom merchandise that you distribute will make the best representation of your brand. So, it is important to invest on a quality product that will advertise your products and services for a long time.
Have an eye for the finer details
Before customizing keychains, you can even consider other details like the type of keytags , the material and the model. It will also help you to boil down the choices to the most relevant options easily.
Imprint
Besides, keychains have a high visibility imprint space that will make your brand stand out. Apart from your logo and contact details, an interesting artwork will easily draw the attention of the customers. Ideally use corporate colors while imprinting the design as it will make it easier for the recipients to relate it with your brand.
Bulk orders help you save money
As keychains never go out of utility and will appease every genre of audience, you can confidently invest in logo keychains for all the upcoming events. Bulk orders will help you save on prices and get more value for your money. You can even afford to give everyone that enters your trade show booth a keychain by ordering in bulk. The more you order, the lower the cost per unit and cheaper it will be in the long run.
Much of marketing strategies are unpredictable and may even seen as a risk; however , even today the good old promotional keychain will serve your business well. Apart from being a constant brand reminder, it is a great way to not only reward customers but also to build brand awareness.
Should you need more details about promotional keychains explore our complete line of keychains or get in touch with us.