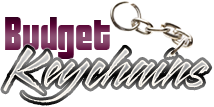 5 Surprising Ways Custom Keychains Boost Your Brand Image
Posted by admin
Posted on March 6, 2023
Custom keychains are one of the most budget friendly and effective ways to advertise your business. Businesses invest in promotional merchandise not for nothing. Stats show that a staggering 85% of people remember the name of a business that has given them promotional products. Best of all, it will even give them a solid reason to favor your brand.
In addition, consumers are more likely to retain a high utility promotional product like keychain  than a brochure or a paper business card. Thus custom keychains ensure a great ROI for businesses that use it for promotions.
Still wondering what makes keychains an incredible part in any marketing plan? Here are some winning points of keytags.
Highly practical
Further. most  people panic when they fail to spot their keytags at the beginning of their day. This means they use keychains every day. Even in today's world of keyless security, most people rely on old fashioned lock and key to secure things up.
Keychains also have a high retention and shelf life. So, most consumers hold on to a promotional keytag for a long time even after the event.
Fully customizable
Besides, keychains are easy to advertise. Make the best use of the imprint space to highlight your logo and message while handing out something that your recipients will find useful. People will not discard a good keytag. Plus, they will use it so much that other people around them will notice your logo on it!
Long lasting
Keychains enjoy a long shelf life and wont get damaged easily. By choosing custom keychains as your merchandise you have a long-lasting, useful gift for your recipients while your brand makes consistent impressions.
Wide range of choices
Custom keytags come in such a vast variety that there is something special for everyone! If someone likes how a keytag makes it easier to organize keys, they will hold on dearly to it. There are many choices to consider. From plastic keychains to metal keytags and multifunctional keychains, you can easily find a model that will match your needs. With so many  fun colors and quirky shapes, custom keychains will have you got covered!
Budget friendly
Custom keychains are one of the cheapest in high utility promotional products. In addition, when ordered in bulk, keychains can save you a ton of marketing costs while earning you an incredible ROI.
Put your brand on these fun shaped keychains that everyone will want to flaunt and make your brand part of the everyday lives of your prospects. Keychains make great  handouts to your team. It will even become a great keepsake from a great place to work. Promotional keychains are something they can use every day at the office, with your logo on it. It will make them brand loyal  while you can remind them of your services.
Interested in making custom keychains your promotional swag? Browse our collection to choose a model that will meet your needs.