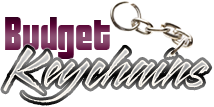 Benefits of Custom Keychains in Marketing
Posted by admin
Posted on August 24, 2023
Custom keychains are pint shaped marketing tools that hold incredible branding potential that will extend far beyond the boundaries of traditional promotional items like business cards.
What makes custom keychains so special? It is the high utility and versatility that make keychains brand building merchandise that are hard to miss.  Customizing keychains is the best way to get your message across to the audience, enhance brand visibility and ensure a higher return on investment. Make your message part of the life style of your audience by customizing keychains that always remain in plain sight of your audience. The best part is that wherever your recipients go, your brand will follow them. In addition, a unique keychain will even make a great conversation starter in the social circles of your prospects.
Priceless Impressions
Custom keychains offer a tangible reminder of your brand. Unlike business cards that people often misplace, keychains become part of the lifestyle of your prospects thereby engaging them with your brand in a subtle way.
Brand Visibility
Keychains are portable, which means they go wherever your recipients go. No matter whether your prospects carry these keychains in hand or attach them to their bags, these custom giveaways ensure great brand visibility.
High-Quality Engagement
By providing a physical item, you engage multiple senses – touch and sight. This tactile experience can trigger emotional connections with your brand, leading to better recall.
Versatility
Moreover, keychains are available in various shapes, sizes, and materials, allowing for creative expression that aligns with your brand's aesthetics and values.
Budget friendly
Custom keychains also make an affordable alternative to  conventional promotional strategies like billboards or TV ads. So, these low cost yet popular merchandise make an attractive choice for businesses with varying budgets.
Easy to customize
The best part is that marketers can customize keychains to reflect their brand identity. Make use of the high visibility imprint space to highlight your logo, corporate colors and message to highlight your brand identity and enhance recognition
Choices galore
IN addition, keychains are available in a wide range of interesting shapes and multipurpose models like bottle opener keychains or flashlight keychains among others.  So, play with colors, use witty taglines or choose quirky models to make your keychains  stand out.
Durability
Choose high quality keychains that will stand the test of time and reflect your brand in a positive light.   Typically people seldom replace keytags as long as they work once they develop an affinity towards these keytags. So, by choosing a premium quality keychain as your branding tool, you are rest assured of a non stop brand display at one time investment.
Easy to distribute
The ease of distribution of your promotional merchandise is what enhances its marketing potential. Keychains  being light weight and compact are also easy to distribute in person or as mailer items.
Budget friendly
The winning card of promotional keychains is its low cost advantage. Starting at prices of only a few cents, custom keychains  also make a perfect choice for mass events like tradeshows to boost foot traffic and send home the attendees with a memorable brand reminder. Further, these are also great choices for mailer campaigns  or fund raising items.
Wish to know more about promotional keychains? Follow our daily blog posts to stay on top of the trends.