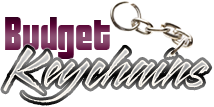 6 Personalized Key Chains to Give and Get This Holiday Season!
Posted by admin
Posted on December 12, 2019
Keychains like most other trends have evolved to be fashion accessories and stylish add-ons for everyone who is obsessed with the holiday season standout moments. It is interesting to note that keychains have been in the top of the wish list among holiday gifts, pushing some popular choices like bags or ceramic mugs this season.
A stylish keychain not just transforms a bunch of nondescript keys to something attention grabbing but  can even bring in the much desired fashion quotient to your bags, purses and the personality of the users in general.
Here are some fashionable keychains that will make great holiday season gifts, store promotional items or tradeshow handouts.
Soft Black Bear Key Tags with X -Small T -Shirt: A delightful festive season gift on a budget, these plush key tags grab easy attention from everyone thanks to its embroidered bear eyes. Your recipients will love to tuck them over backpacks or bags using the lobster claw clasp.
Flashing Car Keychains Earn the attention of the festive crowd with these LED keychains red and blue light which can be carried around by split key ring. You can also avail exciting discounts by ordering these flashlight keychains in bulk.
Happy Mood Maniac Stress Reliever Keychains A cute addition to the holiday gifts, these smiley stress reliever keychains made of slow release PU material will make a great festive season gift to consider. Order these keychains right now to earn free online proofs, free design and fastest turnaround time offers.
Cross Shape Keychains Holder : Spread the message of joy and peace during Christmas or other months of religious importance with these keychains that double up as well retained charms and religious symbols. Personalize these with your brand and message to make it a thoughtful handout that everyone will love.
Mini Keychain Flashlights: These ultrahyde keychains have a smooth design that will grab easy attention while the flashlight feature will enhance its usability. These will make great holiday season gifts that not many people can resist. Put your greetings, artwork or message on these to make it a perfect gift for the holiday bags!
Cat Shape Bottle Opener Keychains: Cats are considered sacred in various ancient civilizations including the Egyptian society. Playful and curious cats make wonderful pets and companions as well. Hand out these cute cat shaped bottle opener keychains that will complement the holiday season spirit of your audience.
Which of these custom keychains are you planning to make your holiday gifts? Share your thoughts with us at our facebook page.
Share and Enjoy