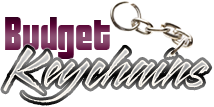 The Best Kept Secrets Of Custom Carabiner Keychains As Promotional Items
Posted by admin
Posted on December 13, 2019
Promotional gifts have always been time tested ways to attract more customers for businesses. So, if you have been looking for a customized gift that is potent enough to let people know about your business or to announce special deals and call to action, look no further than these custom carabiner keychains. These daily use items will engage your customers with your brand in an interesting and subtle way, thereby increasing the brand exposure and popularity. The more your brand remains in front of your audience the more will be the business leads.
Make use of the low cost advantage of carabiner key rings that will let you order as many keychains as you wish. Hand it out as tradeshow gifts, store promotional items or even as surprise gifts to people on a high street. Small and easy to carry around, custom keychains will make perfect gift options anytime anywhere. Everytime your customers walk around with these custom imprinted keychains they will walk your business talk. An ideal marketing campaign is the one that costs very little to set up and will get your audience see your message on a daily basis. Custom carabiner keychains thus make a perfect promotional gift in all aspects. Customize it with your brand and message and see how these logo items are well received and retained.
Keyrings are everywhere- at home, cars, office, party tables and more. So, you can put your brand on a high speed portability curve by imprinting your brand and message on these personalized keychains. The best part is that your key rings are easy to customize with whatever message you wish to share with your recipients.
Custom carabiner key chains are popular because these are easy to carry around and are highly functional. The best part is that we have a range of custom keychains that match every possible theme and colors. Here are some of the most popular models that you would surely love to include in your marketing mix.
7cm Custom Water Bottle Holder With Carabiner Keychains Carabiner with a strong water bottle holder attached are best suited for promoting outdoor activities and to reach out to anyone who loves an active life style. These can be personalized to promote amusement parks, summer camps, adventure clubs and fundraisers among others. The carabiner that can be easily hooked over belt loops or backpacks can be used for not just carrying the keys but also to carry bottles while traveling.
Jumbo Size Stylish Eye Shape Bottle Opener Keychains: These bottle opener keychains make the ultimate show stoppers in party circuits. Marketers targeting youth and party revelers can hand out these bottle opener keychains that people would love to use it as a fashion token over belt loops or bags.
Simplicity is the key to the popularity of carabiner keychains. So, if you are looking for a gift item that everyone will find useful, look no further than these carabiner keychains. Shop right away!