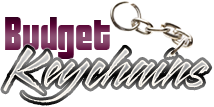 Top Reasons Why Branded Keychain Flashlights Make Great Promotional Items?
Posted by admin
Posted on December 11, 2019
Even plain keychains enjoy incredible popularity among the audience. So, you can imagine how popular these combo keychains that offer the added benefit of a flashlight will be! Hugely practical, these logo items are highly recommended for every home and vehicle. These logo items will keep the keys safe all the while ensuring a source of light during camping trips, excursions or emergencies.
The novelty feature of these keychains will pique quick interest among anyone who sees it. Stylish and handy, these logo items make great promotional items for all types of brand and events. Ideal for prospects of all age groups and demographics, LED Keychain Flashlights are available in various shapes as well.
 The branded flashlight keychains can be attached to anything including clothing and bags, which makes it a great promo accessory- and with a visible brand logo it will get customers talking about your brand.
Handy: Flashlight keychains are easy to carry; every time you carry your keys , you will have a flashlight at your finger tips. The sleek design and interesting design will leave the very best first impression for your customers.
Practical. Branded keychain flashlights are extremely practical. It makes an interesting curio or a décor item as well.  Anyone who sees it will be tempted to know more about the message and  brand imprinted on it
On an average, a person may have 4-5 keychains for his car, house and office keys among others. Thus Keychains make popular add-ons to the everyday set of keys. By handing out an additional feature of flashlight with keychains, your recipients will have another reason to use these logo items more often.
Keychains are also expressions of one's personality. By choosing innovative keychains like these, you give your prospects ample scope to express their taste and identity.
Here are some of the interesting models to consider
Bottle opener flashlight keychains 
Perfect for parties and events, these custom bottle opener flashlight keychains have a bottle opener and a flashlight. Spark the interest of your audience and illuminate your brand with these everyday items that will take your brand exposure to the next level.
Whistle Keychain Flashlights
Whistle keychains flashlights put safety of the users at the forefront. Apart from lighting up their way, these logo items will come to the aid of the users at times of distress and emergencies.
Mini Rectangular Flashlight With Compass Keychains
Mini Rectangular Flashlight With Compass Keychains will not just keep the keys safe but also ensure the safety of the users by providing a handy compass to find the direction during camping, trekking or hiking. Your brand and message imprinted on these will get a lot of attention. Outdoor publicity cant get any better that these!

How has been your experience of using flashlight keychains as promotional items? Share your ideas
Share and Enjoy