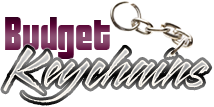 How Custom key chains will earn Consumer Loyalty And brand exposure
Posted by admin
Posted on June 20, 2016
We at Budget keychains often get interesting feedbacks and experiences from business owners about the impact that their logo gifts have had in their recipients. Funny, serious or downright hilarious, these feedbacks always gave us food for thought on coming up with more inspiring gift ideas.
One of our regular clients Jason had something interesting to share with us last week through his email. He runs a restaurant in down town spot, which is especially popular among the younger audience. Every time he comes up with a special deal or a dish, he makes sure to spread the word with popular promotional gifts like custom keychains. Budget friendly and extremely functional, keychains made a hugely popular custom gift for his business. Last time he opted for the versatile multitool keychains to offer something special for his regular diners and the response was simply great.
During their regular weekend party, one of his young recipients got a chance of his life time to impress his friends. He had everything that a party animal could ask for in his keychains including a bottle opener, a pen a pocket knife and even an LED light! This amazing everything tool keychain became the talk of the town in no time. As everyone was scrambling to take a closer look at this versatile tool, the brand and message imprinted on them got into their minds faster than ever!
Interestingly some of the business owners who were in the party smelled a great opportunity in these custom gifts. They subtly asked the party hosts about the source from where they got these gifts, which took them to our client Jason after a few rounds of conversations. Needless to say Jason was flattered by the attention he got and readily shared our contact details with them. Well, that is word of mouth publicity at its best isn't it?
We feel that keychains make awesome promotional gift ideas for business promotions, non profits, awareness campaigns and corporate gifts. Know why? How many times have you left the key of your car or office drawers behind that you had to drive back all the way? We all tend to be forgetful when it comes to carrying keys as these are small and are easily missed out. However with the advent of keychains, carrying keys and keeping the keys well organized has all become easier than never before. These ubiquitous items fare well as promotional items as these are light weight, easy to distribute and above all will appease all your target customers.
But it is interesting to note that keychains have come a long way since these were first invented in the early part of 19th century. Now these are not just loops and rings to hold a couple of keys but have evolved to be multitool and hardware keychains that incorporate various features like bottle openers, pens, screwdrivers , compass and much more.
So, if you think logo keychains will fit into your marketing plan, get started by browsing our collection.
Share and Enjoy