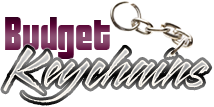 5 Unique Ways How Custom Keychains Can Be Employed
Posted by admin
Posted on May 10, 2016
Keychains are not something people can do away with. Everyone needs a handy and sturdy keychain to hold their essential keys of their home, car or office. Custom Keychains have been popular choices among budget marketers as these will get your message out at the lowest possible prices to the biggest crowds.
However apart from being popular promotional items, keychains can be used for many other purposes.
Keychains make style statements
A keychain in a way is an extension of the personality of the user and to show his styles and hobbies. For instance a football fan will obviously love to carry keychains that are shaped and themed like the game itself or the icons of this great sport. Thus a key chain makes a perfect way to express one's personality. Business owners who plan to hand out keychains as freebies can try to understand the tastes of their target audience to find one that caters to their tastes.
Choices galore
Most people have many keys to manage and thus may require multiple keychains to manage and organize the keys efficiently. Marketers can choose models like carabiner keychains that can be clipped to their pants or coiled keychains that can be worn as bracelets to reach out to the youth as they are more likely to lose their keys. However if your audience comprises of elderly people, consider these flashlight keychains as it will help them find their way to their car in the dark or to see the car key slot in a dimly lit country road.
Keychains can be items for self defense
There are multifunction keychains that will come handy to defend oneself in trouble. These key chains include nail file, knife, scissors, ruler, and bottle/can opener and these make excellent daily use items as well. We offer price benefits on bulk orders of this silver key tag, which make great options for tradeshows, mailer campaigns and fund raising events among others.
Keychains as collectibles
There are many people who love to collect unique keychains as collectibles. Check out our range of novelty or metal keychains, which will help you find some unique gifts that can be handed out during special occasions like holiday promotions and milestone celebrations.
Environment friendly keychains
Spread a go green message along with your brand with these environment friendly keychains. These are great for Earth Day and other events and also for awareness campaigns. These logo keychains make great family or school reunion gifts as well as nobody can resist these subtle and simple gifts that carry a noble message.
Custom key chains are a great way for businesses like cafes, restaurants, car dealers and realtors among others to thank the customer and to get free promotion out of it. Shop right away.
Share and Enjoy