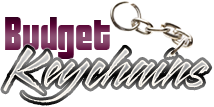 Why Marketers Love To Use Custom Keychains To Grow Brands
Posted by admin
Posted on May 6, 2016
Every marketer will shake their heads to say YES if you ask whether promotional gifts get sales leads. However while buying promotional items there is no point in investing in a product that won't ever get used by your recipients, simply because your brand will never be seen by the outside world!
So, business owners spend a lot of time and effort to pick up items that are popular and will speak proud for their brand. That is precisely what makes daily use items like custom keychains a run-away hit in promotional circuits. Keychains complement your brand message in a creative and fun manner and these items have always been one of our best selling items.
Here are a few sound reasons that make promotional keychains a rage among business owners in building their brand.
Cheap as chips
Finding an affordable gift is the most important part of any branding campaign. For budget marketers who need to work within a small budget, these logo items will make a good choice. Available in virtually every size and shape you can imagine, promotional keychains make a handy option.
Customization options
Custom keychains can be personalized in a million odd ways including digital printing, engraving and more and offer ample creativity scope for marketers. So, if you have been looking for gifts that are a tad different from the run of the mill fare, these popular gift ideas will be a great option to consider.
Great for mass promotions
Light weight, budget friendly and easy to distribute, promotional keychains will make great tradeshow handouts and mailer gift items. Imprint your logo and message on these and send it out to all your recipients to ensure a high velocity promotional campaign. We bet, not many other custom gifts can do this.
Complement your business line
Custom keychains are available in all shapes and sizes that it is never a problem to find something that go well with your brand or promotional theme.
For instance
From flashlights to bottle openers and whistle keychains, we have a range of multi functioning keychains, which will shout out your message on a daily basis.
Browse and shop at your pace or call us should you need selection tips.
Share and Enjoy