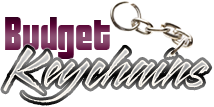 Branding Benefits Of Custom Keychains
Posted by admin
Posted on March 7, 2023
Popular promotional products like keychains will increase brand recognition of businesses. Plus, they will help your clients to remember your brand for many years as long as they use these items. Furthermore, they will be exposed to your brand  repeatedly and hence your business will be the first one they check out when they need your products or services. If custom keychains have not crossed your mind as promotional giveaways , these benefits will help you get started.
Why keychains
Great return on investment
Keychains have a long shelf life spanning across many months or even years. That means your target audience  will see your advertising message every day for a long time repeatedly. Buying custom keytags in bulk will help you to  the advantage of incredibly low prices. That means that your swag will reach countless people for a minuscule price. Keychains are not just budget-friendly but make repetitive impressions for your brand. Thus, they're an all around win for marketers because they ensure ample exposure for your brand- that too without breaking any marketing budget.
Incredible choices
Promotional keychains are available in dime a dozen models and colors that will make your brand popular. So, you can choose something special for everyone. You cant possibly get a higher exposure for such a low cost than with custom keychains.
Utility
Keychains are something that everyone uses in their day to day life. So, by putting your brand on these custom giveaways, you get incredible exposure at one time investment.
Proven marketing tools
Custom keychains are unique giveaways that will deliver a great return and will help your brand stand out in the digital world. Often popular promotional items like keychains can offer things digital can't. Handing out  promotional giveaways like keychains is like  bringing your billboard home with them. It will continue to make consistent impressions for your brand without  repeat  investment on advertising or airtime.
Enhance brand exposure
Practical custom giveaways like keychains spread the word about your goods and services. Apart from making the much desired word of mouth publicity, custom keytags engage both existing clients and prospects alike. Promote your brand beyond your clients Highly portable and useful handouts like custom keychains will not just take your message into your intended audience but will even promote your brand beyond it. A trendy, branded keychain will grab the attention of everyone, which means that your brand will be the talking topic of many people other than your target customers.
High quality
Keychains are also available in various high quality material choices like metal , leather and plastic among others. Choose a high quality keytag that reflects your corporate image. Your recipients will find it easy to relate to your business.
Fully customizable
Keychains are fully customizable. Make sure to add an interesting artwork or tagline along with your brand and message to turn these into keepsakes for your recipients.
Keychains are useful and hence are less likely to get tossed aside like junk mail. In addition, you can present your message to both your current and potential clients by handing out keytags.