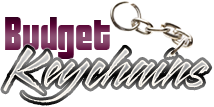 Custom Keychains for Promoting Home Maintenance Services
Posted by admin
Posted on September 24, 2019
The home improvement market share in the US was valued at over USD 460 billion in 2018 and it is all set to grow further in the coming days due to stringent green building regulations coupled with higher household spending. Home improvement services that undertake plumbing, electrification, landscaping and maintenance works are likely to have a boom time in the years ahead. To cash in on the trend and stand out in the competition, home maintenance services can think of including useful and budget friendly handouts like custom keychains into their marketing mix.
Everyone needs keychains in their everyday lives. On an average, a home owner may have 4-6 keychains in his possession for the car and home keys, office keys, lockers and a lot more. So, you can imagine the exposure your brand and message imprinted on these keychains will get. Every time your recipients open their door, start their car or lock the office cabinet, they will see your brand and message imprinted on these keychains. This happens many times a day, which means you get repeat impressions at a very low one time investment.
Home maintenance services are typically of critical nature. People may require their services any time. A leaking pipe or a conked off oven may all require immediate intervention.  Your contact information on these keychains will make a ready reference tool for the users who may not have to go through the yellow pages or   online search results when they are in a hurry. Every time your prospects have an emergency home maintenance task on hand, they know how to find reliable handy men services in town. They will be happy to share your details to their friends and relatives and the word of publicity will increase your brand popularity like never before.
Here are some interesting keychains models that complement your business line.
Truck Shape Tape Measure Keychains: Hand out something your prospects can use while you keep your brand in their plain view! Win-Win
Screwdriver Tool Set Keychains: It makes an essential item in every tool kit in homes or offices. Now your prospects will have the luxury of having a screwdriver tool set, every time they carry their keychains. Your recipients will have a handy tool for their DIY tasks and your contact information for any home maintenance emergencies.
There are a lot more. Browse along and choose a model that meets your needs.