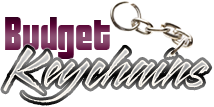 4 Popular Types of keychains and Their Advantages
Posted by admin
Posted on July 31, 2020
All types of Keychains are in style always. People seldom get bored of having too many keychains too because every family needs an average of 6 or more keychains to keep their keys of house, car and office well organized. Keychains make it easy to identify the similar looking keys and stay sane and organized on a busy morning. Missing keychains can be disastrous for anyone. The attention that these logo items get is what makes custom keychains a high visibility promotional item.
Keychains are available in various models and shapes! From standard to combo models, novelty keychains and more. The low-tech custom gifts of keychains maintain its position as a must have item in back-to-basic daily life. It is interesting that the popularity of keychains has not diminished a wee bit even in this digital age of biometric security. People prefer the old school way of lock and key to keep their valuables safe.
So which type of keychain is right for you?  It all depends on the target audience you have and their specific tastes. For instance, if you have high profile business clients on your gift list, then metal keychains or leather keychains will make a great choice. Fun loving audience to cater to ? Look no further than novelty keychains in various shapes and themes like sports or animals. Looking for party favors sans parallel? Nothing can beat the charm of bottle opener keychains.
When it comes to personalizing keychains, get your logo, message or artwork or anything else that you find fit to make it truly unique and special.
Plastic keychains
Plastic keychains are inexpensive, which means nobody will feel about misplacing or sharing these keychains.  Offered in a range of fun colors, these will set a perfect backdrop for your message and artwork. Colored keychains allow a full range of creative expressions too.
Metal keychains
Classic and always in vogue, your message laser engraved on custom metal keychains will never be missed by your audience. Choose from various models like spinner keychains  or heart shaped models among others.
Bottle opener keychains
Easily transportable, you can pop open the top of your favorite beverage bottle just about anywhere when party mood strikes. The dual convenience of bottle openers and keytags alike will make these custom bottle opener keychains a heart throb in party circuits and among anyone who considers life as a big celebration!
Multitool keychains
Inspire your audience to do minor repairs with these multitool keychains. There can't be a better way to create brand recognition than by getting it imprinted on these popular models. Infinitely popular among all audience groups especially the enterprising DIY tribe, these keychains will enjoy a high retention as well.
Pair your brand name with these simple yet useful logo items and stay in plain sight of your audience 24 x 7!