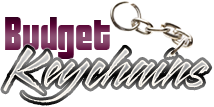 4 Best Promotional Keychain Bottle Openers For Your Holiday Gift Bag
Posted by admin
Posted on November 10, 2016
We all have ended up red faced in the party hall one time or other when the bottle openers go missing! It is amazing how these often overlooked items can crack open the beer to the surprise of everyone around. We have got you covered with some of the most popular custom bottle opener keychains that you would surely love to make your brand promotion and the cocktail party equally easy.
Before shopping for any keychain bottle opener, you have to consider three basic factors.
Functionality: Choose a bottle opener that is easy to use.
Trendiness: Bottle openers are touted as the extension of one's personality. So, choose models that would appease your recipients and their personal style.
Durability: If you have a comfortable budget it is recommended to go for a durable bottle opener keychain instead of buying half a dozen of less durable ones as it would ensure much better impressions and retention in the long run.
Now let us introduce you to the 4 best keychain bottle openers we recommend in the category of bottle opener keychains.
Key Shape Bottle Opener Keychains
Product Size : 3" x 1"
Shaped like a key, these bottle opener keychains would surely make a perfect way to organize the keys of the customers. It would blend well with the keys and avoid making your daily key load bulkier. Small and trendy, these personalized keychains that would look just like another key in the bunch would fit nicely into pockets, purses or bags. The best part is that you'll never even think about it till you need it as it looks more like a key than a bottle opener! However, the less ergonomic design of these keychains may make it a bit tricky for the users to pop open their swig for the first time.
Jumbo Size 4 In 1 Bottle Opener Keychains
Product Size – 3″ x 1 5/8″
The quirky shape might not make it look like a keychain. It might not look like the many other bottle opener keychains, and for good reason – it's not just a bottle opener. This 4 in 1 carabiner with compass, key ring and bottle opener can perform various other functions than opening a bottle. Budget friendly and versatile, these logo items enjoy a cult status amongst beer heads and make excellent options as tradeshow hand outs, mailer campaign gifts and holiday goodie bag items.
Our verdict? If you want versatility, place your bets on this. However, if you want a pure bottle opener, it might not be for you.
Mini Bottle & Can Opener with Keychain Rings
Product size – 2.625″ H x 0.5″ W x 0.562″ L
Originally designed to be used by bartenders, these bottle opener keychains opens beers at a bar-grade level. These are highly functional and elegant alike and can be used to promote bars, wine festivals, restaurants and more. Available in 2 color choices of blue and red, it would make a great custom gift item for the holiday season promotions. This budget mini bottle & can opener keychain makes an eligible drink ware, bottle opener, key chain holder, can opener and a very value effective branding token.
Aluminum Tepee Bottle Opener Keychains
Approximate Size – 1″ W x 4 ½" H
These bottle opener keychains got their name from tepee, the cone-shaped tent, traditionally made of animal skins upon wooden poles due to its shape resemblance. This key ring is offered in reasonable price range and it can be considered for bulk gifting during mass events. For those looking for an opener to open their beers in style– this is your choice. Add to it the big plus that these quirky shaped keychains would make a personal style statement too.
You truly can't go wrong with these top recommended models. No matter whether you are looking for the style quotient or the functional excellence, these models would get your bottles opened easily for years to come. Consider your priorities and shop with confidence, and never again worry about being stuck with a bottle opener that won't work! Tell us, which one of these is your favorite and how do you plan to use these in your promotions.