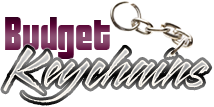 Custom Key Chains –Promotional Items With Both Unbeatable Popularity And Price
Posted by admin
Posted on June 6, 2019
Innovative advertisement ideas are what make ordinary promotions into extraordinary feats for businesses. Modern promotional ideas that match the tastes and life style of the millennial community have turned the advertising equations on its horn!
Often advertising ideas that are taken from everyday life of the common users have a greater success rate. This is precisely the reason behind the stellar success of simple gift ideas like custom keychains.  Everyone needs keychains in their everyday life. Be it for home, car or office, everyone will have to juggle with multiple sets of keys, day in and day out. Your brand imprinted on keychains will remain in the eye span of your audience for a long time because people don't often change their keychains.
Offered in a range of material choices, colors and price rates, modern-day keychains last longer than the old world key tags. If you are looking for a corporate keychain, opt for metal or leather keychains that will complement your brand identity and personality. Looking for something unusual to impress the younger audience? Combo keychains like bottle opener keychains will make smart choices. Floating keychains, sports-themed keychains and novelty keychains will make better options.
Custom keychains are budget-friendly and effective all at once. Personalized key tags will literally get your brand and message right into the hands of your audience. Just imagine the exposure your brand and message imprinted on these will get as they go about their daily business. Every time your prospects open the door, start the car or close the filing cabinet your brand imprinted on these keychains will get a lot of attention from everyone around.
An interesting, unusual or funky keychain will make a great conversation topic in the circles of your original recipients as well. Everyone will be tempted to know where to get more of these keychains! Getting the audience to talk and think about your brand is the best way to drive up your brand popularity. Keychains will make a great handout that will spread your word in a subtle way without the nagging sales pitch.
Here are some of our personal favorites in custom keychains. We bet, you too will find them really interesting.
Bottle opener keychains: Your recipients will be party ready anytime, anywhere as they will have a bottle opener in hand every time they carry these Bottle opener keychains; needless to say, your brand imprinted on these keychains will get a lot of keen eyes around party tables and on the move!
Stress reliever keychains: Stress can hit anyone, any time. Make sure your recipients have an easy and effective way to beat stress and stay relaxed with these keychains. Basket ball keychains will make a great choice for the sports season and daily grinds. Your clients will have yet another solid reason to admire your brand when you handout these stress busters.
Need more? Browse along and shop for your favorite keychains in just a few clicks.
Share and Enjoy