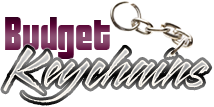 24 Hour Rush Keychains- Beat The Clock And Be Just In Time For The Holiday Gift Season
Posted by admin
Posted on November 11, 2016
Holiday season makes a busy and often chaotic time for marketers as it is the time of the year when they have to rush the holiday season gifts to thousands of their patrons, employees and business partners. By the time Santa gets his surprise gift list ready and starts loading his sleigh, retailers might have spent a lot of time getting ready for the holiday season. Smart planning all through the year would help retailers strike the right balance for Thanks giving, Black Friday, Christmas and beyond. The key to a successful campaign is to get started long before the holiday rush.
Holiday gifts are highly time sensitive and if they fail to make it on time, gifts often lose its charm and relevance. So, marketers who are a notch slow in getting their gifts customized should rush right away to be just in time for the holidays. This is where our 24 hour rush keychains would save the day for you. As we all know, custom keychains continue to be one of the most popular goodie bag items for holiday season. The low cost advantage coupled with the tremendous functionality is what makes these ubiquitous items a real head turner among promotional gifts. Available in a range of styles and shapes and combo designs, there is something special in keychains. The best part is that these versatile gift items will appease every genre of customers irrespective of their age or gender differences.
So, here we go with a few keychain models in our list of 24 hour keychains.
Lottery Scratcher With Bead Keychains : Holiday season is all about gift coupons and lotteries. So, these custom lottery scratchers with bead chain will make a gift that your recipients just ask for. These make wonderful gift choices due to its combo design and purpose. It can be used for scratching lottery, gift coupons, or SIM cards or any other card while the bead chain can be used to put the keys and carry it in pockets or over belt loops. This handy custom keychain will make a perfect gift to promote casinos, lottery agencies, gas stations and more.
Custom Keychains With Slim Bottle Opener: These bottle opener keychains will make a delightful gift option for the holiday and festive season party mood. These are perfect to put your brand in front of the holiday crowd for even marketers working in extremely constrained budgets.
Tear Drop Mini Light Keychain Tags There is no limit to fantasy when it comes to budget gifts and this customized tear drop mini light key tag is a best example of that. A keychain that double pull as a fanciful lighting source, this battery operated light key tag can be easily managed within bags or pockets. Huge discounts can be availed by ordering this tear drop mini light key tag-white in bulk.
Custom Tape Measure Keychains: Highly functional and trendy, these custom handouts offer the double utility of a keychain and a tape measure alike. It can be sought for budget gifting during all those occasions, when it becomes important to get connected with people on one-one basis.
These are only some of the countless promotional keychains models that we have under 24 hour rush order. Browse our collection and choose a model that matches your needs. You can never be late with your promotional gifts anymore. Happy shopping!