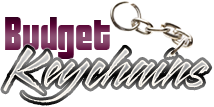 Custom Keychains Will Ensure Constant Exposure To Your Brand
Posted by admin
Posted on November 14, 2016
Can there be a budget friendly way to get your brand in front of potential customers several times every day? What if you could get your customer see your message wherever they went? We are not talking about a magical wand that will guarantee all these, we are talking about promotional metal keychains.
Countless Promotional Opportunities
These smart metal keychains offer a highly visible and portable billboard for your brand. An instant winner for promoting auto dealers, auto spares or infact any auto themed business, these logo items can be easily customized with your brand and contact information that will remain right at the tip of their hands.
Metal keychains also make great awareness items for safety campaigns, cancer awareness and much more. Every time your recipients see these logo items, they will be reminded of your message.
Suitable for Every Business
Keychains are well suited for all types of businesses thanks to its immense popularity as a daily use item. Long lasting and elegant, metal keychains would highlight your brand and message in style. Virtually any logo or design can be laser engraved or imprinted on metal keychains.
Both large and small businesses have been using promotional items as part of their overall marketing plans for a long time. Metal keychains make a trendy way to bring functionality with branding.
Everyone needs keychains in their daily lives. On an average a family might own several keychains for the different sets of keys including keys for office, home, car, filing cabinets, bookshelves- wherever you turn around you can find keys. These handy keychains keep them organized giving your recipients peace of mind.
Some of the benefits of metal keychains
Durable and long lasting, metal keychains make excellent end of the year gifts, loyalty gifts and employee gifts among others.
These high value gifts enjoy a high retention as not only keychains but also as keepsakes.
Handing out high quality gift items will not just increase your bottom line but will also drive up your brand image.
Here are some of the metal keychain models that can be considered for your promotions
Pellicola Metal Keychains Hand out these custom printed Pellicola metal keychains that are shaped like a movie slate with inset lettering painted in black on your next movie premier or during movie discussion sessions or any other movie event, if you wish to grab viewers appreciation forever! This metal keychain is perfect choice for movie makers, sitcom producers and film producers trying to attract attention to their project.
Round Triple Spinner Rosarno Metal Keychains: The triple spinning action of these keychains will make it a fun way to sneak your brand on to their hands. Most people love to flaunt such precious gifts with pride and they are sure to carry it around, thereby giving a new high for your campaign.
Padova Metal Keychains This metal keychain featuring a chrome metallic frame and 2 imitation diamonds studded in the front is offered in a gift box. A perfect holiday season gift!
Browse our fabulous range of custom metal keychains and choose a model that matches your theme, imprint your brand and message and Voila you have a great custom gift in hand!