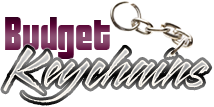 Why M&M's Added Custom Keychains To Their Marketing Mix?
Posted by admin
Posted on December 10, 2019
After sumptuous chocolates, M&M's are grabbing headlines for their cute custom keychains!  The keyrings feature their two classic M&M characters to represent two of their popular chocolate flavors.  These keychains are up for sale for a price and customers who buy earn points and discount offers as well. The mere feeling that they won some cool deals will encourage the users to purchase more; and to collect.  It is a win- win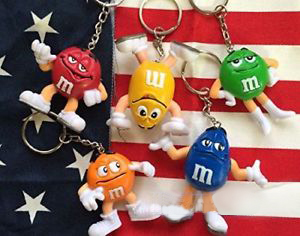 How these mascot keychains drove promotions
Encourages People to buy instantly: This limited edition keychains were lapped up by the customers before these run out of stock. Thus these mascot keychains created a sense of urgency in the minds of the customers and made a stimulant to brand activation.
Mascots are easily recognizable: mascots give a cute face to brands and make it easy for the customers to relate to it and identify the brand. These promotional items pique people's curiosity and boost sales as word of mouth publicity brings in more footfalls to the stores.
Popularity
The popularity of mascots was put into the best use by the brand to ensure greater marketing advantage. It is a proven fact that shoppers tend to choose products with recognizable models, faces, or characters over faceless products that lack any visual representations. The mascots thus remind the consumers of the delicious chocolates.
Keychains are functional
These custom keychains with carabiner allows customers to easily attach these ornaments to their bags and keys. Useful custom gifts always get more attention and appreciation than novelty items. Customers use these everyday items regularly, thereby helping the brand to make consistent impressions.
Custom keychains continue to be one of the best promotional products even today. Though these are ubiquitous and small, keychains have great advertising benefits. These remain in plain view of the users and hence the message imprinted on keychains will never get overlooked. These cute mascot keychains get the attention of customers straight away, thereby enhancing the brand recall of the customers.
Keychains make a great talking topic. Anyone who sees it will find it hard not to take a second look. Light weight and compact, keychains make great mailer gifts and stocking stuffers as well. So, if you are looking for a holiday gift item that will always impress your audience, look no further than keychains.
Do you wish to use custom keychains as your promotional items? Choose from a wide range of models in interesting shapes and colors. Our creative team will help you to customize these products to match your marketing needs.
Share and Enjoy