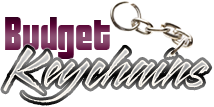 What Makes Metal Keychain an All Rounder in Promotional Items?
Posted by admin
Posted on October 12, 2018
Metal keychains are elegant custom gifts to promote brand, impress referral clients or to drive crowd to your tradeshow booth. Everyone needs keychains to keep their countless keys in order and safe. In addition, it makes a stylish way for most people to show their hobbies, social responsibilities or sports preferences.
Metal keychains are long lasting and well retained, which means your message and brand will remain among your audience for a very long time. Here are some of the unbeatable features of custom keychains that make them a great handout to build brand, employee appreciation, tradeshow presence and a lot more.
Great gifts for the budget-minded: Custom keychains make a great handout for lower or mid-price brackets. Ideal as holiday gift bag items, tradeshow swag or mailer gifts, metal keychains can be easily customized with brand, message or artwork to make it truly unique and personal. The flat design of these keychains will make it easy to dispatch it through mailers as well.
High functionality: Not all gifts are for everyone. However, when you have popular gifts like custom keychains in your marketing mix, you are rest assured that you have a gift that will please every genre of audience irrespective of their age or gender differences.
High visibility: Metal keychains are high visibility custom gifts that everyone will love. Offered in a range of models and designs, metal keychains make an elegant token for your brand. Every time your customers leave it at their work desks or use it to open their car door, your brand will grab a lot of curious eyeballs from around. A trendy keychain will make a great conversation starter as well, which means your message will get a highly inquisitive secondary audience faster than you expected.
Eco-Friendly: These reusable keychains will make a great handout for ecofriendly promotions and green themed events. The growing awareness among people about the importance of being eco friendly underscores the fact that businesses that handout an environment friendly gift item will make a more favorable opinion about their brand.
Textured: From sleek and shiny chrome finish keychains to carbon fiber, matte finish or leatherette models, metal keychains are available in a wide range of appealing models to cater to every genre of audience. Be it high-gloss, high-polish keychains that scream for attention, or understated keychains that stand out by being subtle, metal keychains will make a great gift idea to consider.
Are you planning to make the crowd pleasing custom gifts of metal keychains in your promotions? Share your ideas with us at our facebook page to join the conversation.