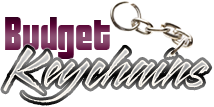 How Custom Full Color Keychains Will Make Attractive Billboards For Your Message
Posted by admin
Posted on November 18, 2016
Keychains of any types will make popular promotional items that nobody can resist. So, just imagine the attention that these full color keychains can buy for your message imprinted on these! Solid and bright colors will grab the attention of everyone easily and will put your brand on a proud display.
Full color keychains are not just popular promotional gifts for brands but can also be used during color themed events, holiday seasons and more. Full color keychains are available in various models including bottle opener keychains that come handy not just to organize your keys but to pop open the drinks as well. Check out these custom eagle shaped bottle opener keychains that are not just full color and double up as bottle opener but also make an excellent collectible thanks to the unique shape that these keychains have. You can choose from a range of various delightful animal shapes like cat, dog, squirrel, bear and flamingo among others. The bright solid colors will grab instant attention of everyone around and your brand will get regular impressions without any repeat investment or effort.
Flashlight keychains is another popular category in full color keychains. Check out one of our best selling models of Mini Rectangular Flashlight With Compass Keychains in this category. These are highly sought after for its various advantages including the following
Portability
Full color keychains are great marketing tools as these are easy to distribute among customers. Functional and always in use, keychains will never fail to stir up the interest in your brand. On an average, every household will have atleast 4-5 keychains at a given time; so can there be a better way to make your brand part of their daily lives than putting it on these.
As emergency items
Be it to find the way at dark when you are stuck in a dark deserted road or draw attention from passersby, a flashlight is something that will make you feel reassured. These flashlight keychains are handy during such situations and that is what makes these items part of the emergency supply kit.
During Outdoor adventure activities
Flashlight keychains are perfect for all types of outdoor adventure activities including hiking, camping, and mountain climbing among others. Your outdoorsy clients will find it easy to carry as these are compact and won't take up much space in bags.
Night marathons and sporting events
Whether you are sponsoring a night marathon or a game of night golf, these personalized keychains will make great choices. Your recipients will find it useful when they walk or run in the morning or walk their dog at night. These attractive and functional keychains will make a perfect accessory for night time events and activities.
Now that the holiday season tradeshows and mass mailer campaigns are on, these keychains will make perfect gift items. Be it as Christmas goodie bag gift, end of the year mailer gifts or loyalty gifts, custom full color keychains will always be in the news for all the best reasons. Shop right away!