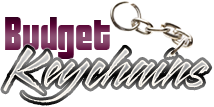 Environmentally Friendly Keychains are Crucial to Your Business. Learn why!
Posted by admin
Posted on May 5, 2016
Do you know that you can promote your business in an environmentally friendly manner? Since people nowadays are conscious about the things they buy or consume and that they make sure that the items are environmentally friendly. You as a business owner have to be conscious as well. You have to make sure that the items you choose for your promotional campaign will help reduce impact on the environment and preserve natural resources.
Do you know you can help the environment through your promotional campaign and the promotional items you choose? Invest in items that are eco-friendly. So here are a few tips on how you will know that the promotional items are eco-friendly.
Products are made of recycled materials.
Products should not contain toxic chemicals that can harm adult and children alike.
Products are made from sustainable materials that do not affect the environment.
At budgetkeychains.com, we used techniques that cause less harm to the environment while making the custom keychains. We believe that when you invest in environmentally friendly products, not only that you are setting yourself apart from your competitors but you are attracting customers who are eco-friendly conscious as well.
More and more people nowadays are looking for eco-friendly products because they want to keep themselves and their families safe. That is also why you, as a business owner, should consider looking into these custom Environmentally Friendly Keychains. Not only that it is very useful but can be used as a reference tool by the recipients. By the time they receive your promotional items they will love you and they will love you all the more when they know that you promote environmentally friendly promotional items.
Check our custom environmentally friendly keychains below:
Personalized Mini Rectangular Super Bright White Led Flashlight With Compass Keychains..
This is a custom multi-functional keychain that is made of recycled material. This is perfect for recipients who love to go outdoors. It has a 1 ¼"x1/2" imprint area where you can have your logo or business name printed. Useful items are kept longer. In about 6 out of 10 items are kept up to 2 years and about half which is 53% of the recipients use a promo item at least once a week and that is based on a study conducted. What more when the item is used daily, right?
Custom Poker Flashlight Keychains
This is a custom keychain that comes with a flashlight. It is very handy and perfect during emergencies. It can be availed for as low as $0.71.
Promotional Slim Rectangular Flash Light With Compass Keychains
It serves as a flash light, a compass and key holder. Its imprint area is 1 3/4"X1/2". It comes in a various colors.
We have more products under this category; you may check out it here – budgetkeychains.com. When you invest in these custom keychains, people will notice it and they will appreciate your concerns. All the more they will keep the custom keychain and more people will be drawn to your business. These custom eco-friendly keychains means so much. It is more than just saving the environment and protecting the planet. These custom keychains ensures that there is a healthy future for the generations to come.
Share and Enjoy