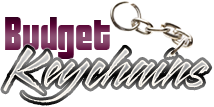 Flashlight Keychains With Carabiners – A Perfect Gift To Cater To The Active Life Style Of Your Recipients
Posted by admin
Posted on June 28, 2017
In the age of supersonic jets and real time business deals, marketers too may need custom gifts that cater to the active life style of their recipients. Most people prefer smart gadgets that can handle multiple tasks and keep pace with the maddening speed of their lives. This custom flashlight keychains with carabiners will give the triple advantage of a keychain, a flashlight and a carabiner for marketers – in the cost of just one! The big plus of these promotional products is the fact that these are practical items that will be very useful to your recipients. Keychains are cost effective and will make assured ROI thanks to its popularity.
Everyone uses multiple keychains in their daily lives- for their home, office and car and every time they keep their keys well organized and safe, your brand and message on these will get registered in the minds of your recipients. Light weight and easy to distribute, custom keychains are ideal to store and distribute and are well suited for mass mailer campaigns and tradeshows as well.
These logo items are well suited during road trips, adventure holidays like hiking or biking as it will ensure the added advantage of a carabiner that will let the users keep their hands free. These multipurpose budget keychains can be clipped on to the bagpacks or belt loops during travel or you can utilize it for managing keys or other small light weight items like employee tags. Personalize these with your brand name and message to leave a lasting impression not just among your recipients but also among anyone who sees it. Keychains thus carry your information to a wider audience beyond the target audience without you have to spend a fortune on transportation and distribution.
Offered in 12 attractive colors, these flashlight keychains with carabiners have three years shelf life and 100,000 hours of life time for the LED light bulb. This thin flashlight accentuated with metallic silver trim will make a perfect employee gift, fund raising item and tradeshow handout thanks to its low sticker price and high popularity.
Another interesting model to consider in flashlight carabiner keychains is Ladybug Flashlight With Swivel Keychains Holder. These keychains have a quirky red ladybug shape, which will grab easy attention. Its high utility as light source and secured key hanger will make it a great custom promotional item that can be easily secured over bags or pockets. If you are looking for a budget friendly promotional item that will never fail to work for your brand, place your bets on these keychain holders.
Are you planning to use custom keychains as your marketing swag? Tell us about your favorite models in our comments section. We would love to hear from you.