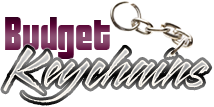 Head North with Your Campaign By Gifting Custom Compass Keychains
Posted by admin
Posted on March 19, 2014
Do you wish to head north without actually visiting the North Pole? Go grab these custom compass key chains and start gifting away. These key chains make a great giveaway throughout the year due to its unique equipment – a reliable compass! It makes very appealing choice for gifting because it helps a user to get organized and directs him to the right direction.
You can hand out these customized compass key tags during any event, where you wish to raise awareness about your business or buy interests of your targeted customer base. It serves perfect for –
Travel Marketers – Tour companies and travel agencies targeting travelers can easily rely on keychain fitted with compass. It helps them to attract the right kind of customers and to make them believe in their services. It can be handed out during bookings or travel shows or any other travel awareness programs.
Hospitality Businesses – Hotels, beach resorts, spas and many other hospitality businesses work closely with tour operators to conduct their businesses. Many of these hospitality businesses largely thrive on the seasonal flow of visitors. They can always seek benefits by handing out custom compass keychains to their targeted or potential or inherent clients during some promotional event or when the recipient visits them. It generally helps a first time visitor who is hitting the place for the first time. It will help them to organize their keys and find the right direction.
Adventure Businesses – Customized compasses keychains suits adventure marketers who are targeting customers with adventurous streak of mind. They can always hand them these keychains for finding their way on road or while traveling through isolated places or dense forests or something as such. This gift will definitely help them to know their customers better and also builds trust around their business. Hikers, bikers, camping enthusiasts can benefit from this kind of compass keychain.
Optimistic Marketers – Optimism coupled with opportunities and right business decisions spell success in the niche. If you are one such marketer trying to put before your optimistic side then grab these customized compasses keychain. It helps to show that you are optimistic about heading north with your business. You can see the results galoring by masses on making this decision.
You can avail exciting price benefits by placing bulk orders on custom key chains compasses by buying it from any reputed online store and some other benefits such as lowest match guarantee, free shipping, free art setup, and free design proof.