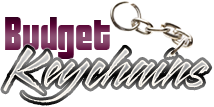 Why is Custom Environment Friendly Keychains Becoming IT choice for Brand Building?
Posted by admin
Posted on March 19, 2014
Are you searching for promotional gifts, which spread environment-friendly messages all around? Do you wish to gift away something, which paints your business in "green"? Grab custom environment –friendly keychains, perhaps you may never go wrong! These keychains will not only aid in increasing your brand awareness, but also inspire users to follow an environmental-conscious lifestyle. You can pass out these key tags to customers/clients for inspiring them to adopt green living.  It will beautifully aid in sculpting a "green" label for your business. As you might know sculpting a green friendly image is equally important as gaining footage as hard core marketing, business gifting and smart investment.
What makes customized environment friendly key chains superior over other low budget key chains?
Custom environment friendly key chains are superior to many other low budget key chains in many ways –
Attractive – They are extremely attractive in design and stand distinct from regular ones with their typical design.
Affordable – These keychains are largely offered within affordable price tag to make it more customer or user friendly. This means you can always order them in bulk and employ for gifting during tradeshows or other promotional events.
Environmental friendly – This term implies that these key chains bear at least one environment friendly factor and are created with limited impact on earth and other environment-systems.
What is the environment friendly Factors commonly associated with Environment –Friendly Keychains?
There are many factors which differentiate personalized environment friendly key chains from others. Any one of these factors or many of these factors are generally found in key chains such as –
Lithium powered batteries- Lithium ion batteries are rechargeable power batteries and they serve longer than typical acid batteries. They are free from polluting materials such as mercury, lead, cadmium, etc.
Solar powered cells – This means cells are solar powered and no battery changes are required.
Recycled material – Recycled tires and corn plastic are some of the recycled items generally involved during production of environment –friendly key chains.
Crank powered keychain flashlight – It is a perfect choice for emergencies and minimizes dependence on batteries.
What are the best occasions for handing out environment friendly keychains ?
Although these environment friendly keychains are perfect for gifting throughout the year because energy saving and environment friendliness is a lifelong priority for human race. These environment friendly keychains make a good gifting choice during –
Energy Awareness Month – October is observed as Energy Awareness Month
Recycle Awareness Programs or it makes a good recycled giveaway
Corporate Events
Tradeshows or to say environment friendly tradeshow
You can avail several benefits and value advantages by placing bulk orders of these promotional environment friendly keytags on any reputed online stores selling custom keychains along with other value advantages such as free shipping, free artset up and free online design.