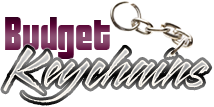 Scale New Heights by Gifting Away Custom Carabiner Key chains
Posted by admin
Posted on March 19, 2014
Even if you are scaling rocks or mountains, still custom carabiner key chains can be great hit!
These days' businesses have grown to the realization that hard core marketing wont alone help in brand sculpting, instead it is very important to reach out to customers in a unique ways. Personalized carabiner key chains easily fit into that league of promotional gifts, which offer high purpose and value against investment.
Today, you can avail carabiner key chains in almost every color (read bright colors) under the sun. They show up brilliantly when tucked over backpacks, bags or purses and attracts other with its creative brilliance. You can get your brand information laser engraved over these keychain for better visibility. Also, you can grab these laser engraved key chains for less than a dollar.
Many reputed online stores selling custom key chains may advertise it as high quality ones, but they are not to be used for carrying things during mountaineering. Modeled after "real rock climbing carabineers" these small replicas steal the show with spring loaded gate, which is used for tucking over loops and straps. Promotional keychain carabineers only measure 1/3rd of the size of the real carabiner and is not designed to manage big loads, when compared to the real ones. This "clipping" functions of a carabiner keychain along with the ability for customization of name, message or logo have helped in catapulting them into big league of small value promotional products.
The first known use of carabiner keychain as a brand builder occurred in early 90's, when a prominent brand introduced them into their promotional product catalogue in black with a colored nylon strap and brand label. In 1995, RMG Accessory Gear – smalltime promotional product manufacturers from Connecticut introduced carabiner key chains eyeing college goers. They first sold it through a college store customized with college logos imprinted on a polyester label, which are stitched beautifully to a piece of nylon webbing on the carabiner. The carabineers were being offered in multihued or multicolored straps. The product instantly became a collegiate icon in 90's and through 2000"s and become next hot selling item after caps and notepads. The next step was industrial adoption, where brands started gifting them with assurance that people are going to use them for long.
From its collegiate beginnings in the early 90's to now, the carabiner keychain with all its permutations and combinations have become one of the most sought after promotional gift.
You can buy them from any reputed online custom keychain store selling key chains and avail many value benefits in pricing and host of freebies such as free art set up, free shipping and free online design proof.
Share and Enjoy