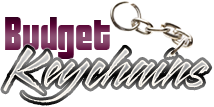 Custom Keychains That Match The Tastes Of Your Target Audience
Posted by admin
Posted on May 3, 2016
Custom keychains are available in dime a dozen options that there is something special for everyone. Keychains have long ceased to be just a daily use item to organize keys. These days, it is more of a fashion statement for most users. So, if you are planning to use custom keychains for your promotions this season, it will be a smart idea to pick up models that go well with the tastes and expectations of your recipients.
Still thinking? We at custom budgetkeychains, have a few smart tips to get you started
Custom Printed Heart Shape Acrylic Keytags are not just keychains but a trendy jewelry and couple gift too. These can be used to promote honeymoon packages, corporate branding, milestone celebrations and more. These hearts shaped keychains will instantly impress your recipients and tug their hearts.
Bottle opener keychains: Keychains are something people need everyday so are bottle openers. So, why not hand out the dual convenience of both these in the form of bottle opener keychains. Imprint your logo and message on these and get your message right in front of them. Choose from a range of bottle opener keychains from budget keychains to match the needs of your audience.
Multi Tools keychain : These are the most useful things to have in hand on a day out. Though these may not be best tools for the job, these will be the right ones for your job! Choose from a range of options including the following:
Pillcase keychains: These will make the most touching way to get connected to the elderly community. Great handouts to promote hospitals, clinics and more.
Whistle/light keychains : These will be great for safety awareness campaigns and to reach out to the elderly community and for those who work in remote sites. Imprint your logo and message and see how these logo items will leave a lasting impression in them.
Share and Enjoy