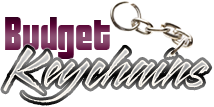 Custom Carabiner Keychains- The Best Ways To Carry Keys And Put Your Brand On Display
Posted by admin
Posted on October 2, 2018
Most people find the task of managing too many keys an uphill task literally. That is what makes custom keychains a great solution to this vexed problem. So, till biometric authentication takes over and replaces all your keys, these good old keychains will continue to make a perfect promotional gift, party favor, fund raising item and a lot more.
Carabiner keychains may be an outwardly simple product, but scores high in its functional features. The carabiner clip will enable the users to hook these keychains on to the bags, garments or belts. It will neatly hold not just the keys and the occasional USB stick, but can be easily attached to the bag straps or belt loops, which will further enhance its popularity as a custom gift.
Carabiner keychains will reduce the risks of getting the keys flicked or the keys slipping out of the pockets while seated. It will firmly hold the keys and put your imprinted message and logo on a wide display. A hot favorite among the youth and the outdoorsy clients, carabiner keychains will double up as a handy way to show the style and hobbies of the users as well. These keychains make segregation of keys easier as you can hold the keys in a fixed order, which makes it easy for the users to pick out the right key even in the dark. Offered in a range of shapes and colors, carabiner keychains will make a great mailer item and tradeshow swag thanks to its compact size and budget friendly features.
Here are some custom carabiner models that you will find interesting.
Can & Bottle Opener with Carabiner Keychains: These carabiner keychains come handy not just to carry keys but  to pop the top of bottles, thereby making it doubly effective as brand building tools. The carabiner design will make it easy for the recipients to carry it wherever they go.
Compass & Thermometer Keychains: If carabiner keychains are top favorites of anyone who loves an active and outdoorsy life style, how these compass and thermometer keychains can fall back on popularity? Customize these with your brand and message to make it a walking talking billboard for your brand and promote camping holidays, adventure activities and more.
Dual Function Laser Pointer With LED Flashlight & Carabiner Keychains: keychains need not be plain and boring anymore. Check out these attractive combo keychains that bring together a laser pointer, a flashlight and a carabiner all at once. Every time your recipients make use of any of these features, they will be reminded of your brand and message.
What is the best way to use carabiner keychains in your promotions? Share your ideas at our facebook page to join the conversation.