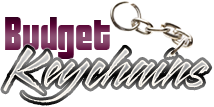 Custom Acrylic Key Chains- Timeless Favorites In Budget Gifts!
Posted by admin
Posted on October 1, 2018
Let's be frank about it! Keys are one of the most misplaced items at homes. Most people lay their keys down once they are back home from work or from outside and can't remember where they kept in the next morning. However, by tagging keys in a brightly colored and durable Vinyl keychain, you would be able to spot them easier and keep them safe.
People use key chains for just about everything including cabinets, cars, houses, bicycles and more to keep them secured. So, it is crucial to keep the keys in a safe, easy-to-find place in a brightly colored keychain that will never fail to grab the attention of the onlookers. Businesses looking for a budget friendly yet effective custom gift can consider keychains as their promotional items simply because just about everyone needs keychains for carrying their keys. Your brand and message imprinted on these daily use items will make countless valuable impressions without any repeat investment or effort.
These popular custom key chains are offered in various colors and shapes and for such a low price, you can literally order loads of them to please everyone in your customer list. Ideal for street corner marketing, tradeshows, community events, job fairs and mass mailer campaigns, these logo items will get a lot of appreciation from the recipients.
Every time your recipients use these attractive keychains at work, home or on the move, your brand on these will get a lot of attention. The best part is that a trendy keychain will make an interesting talking topic among your customers, which means that your brand and message will get a curious secondary audience apart from the targeted crowd.
Here are some of the custom acrylic keychains that can be considered.
Printed Square Acrylic Keytags: These attractive keychains will make a promotional product that your customers will always carry with them. It can be clipped to customer's purses, keys, briefcases and backpacks to make your brand piggy ride on these popular handouts.  Customize it with your brand and message to make it a walking talking billboard for your brand. These can be considered as mailer gifts, tradeshow handouts or complimentary gifts with business cards during store promotions.
Oval Acrylic Keytags: Utilize the generous imprint area of these keychains to position your brand and message in an emphatic manner. Ideal as handouts during mass events and expos, these budget friendly gifts can be ordered in bulk to get maximum discounts.
House Shape Acrylic Keytags: Home is where the heart is for most people! Make sure that your message tugs the hearts of your audience by customizing these keychains with your brand and message to make it a perfect handout to promote realtor services and home maintenance services.
Not sure how to get started? For more information call our customer service specialists and make your purchase convenient. Order yours today!
Share and Enjoy