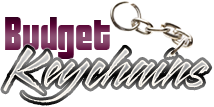 What Custom Keychains Can Do To Your Business- Things That You Never Knew
Posted by admin
Posted on May 10, 2019
Though keys are something everyone needs, people use it in different ways. The incredible variety of choices offered by custom keychains makes it easy for marketers to handpick a model that their audience will find truly useful. Keychains will make your brand portable, visible and above all popular. The best part is that these make great tradeshow items, mailer gifts, store promotional items and much more.
As employee gifts
Are you planning to use keychains as employee gifts? The Serratura Pull Apart Metal Keychains are great for your recipients who wish to keep their vehicle keys separate from their other sets of keys. This pull apart metal keychain features a satin polished chrome metal split key ring with detachable base on one side. Carrying two keychains is especially helpful for those who valet park frequently. For the same reason, it makes a classic handout for formal business events and milestone celebrations.  These metal keychains can be laser engraved with your logo to make a subtle reminder of your business.
Corporate gifts
Pedova Round Keychains is an elegant handout that will help your recipients to keep the bulk of their keys down. While they can choose to carry their car keys or office keys on these pricey keychains they can settle for something simple for their other keys. Giant keychains loaded with different keys will stand exposed in pockets and bags, much to the embarrassment of the users. Users who wish to slim down their keychains as much as possible will find these keychain choices quite appropriate.
As store promotional items
Looking for something casual? Carabiner also serves the purpose of having a keytag to keep different key sets. However, the brilliant color choices and casual vibes of these logo items will make it more convenient for reaching out to a younger crowd. Your brand and message imprinted on these keychains will get a lot of attention and appreciation. Carabiners are fun gifts for camping enthusiasts and for the outdoorsy crowd as they ensure hands free convenience and easy portability.
Mass event handouts
Sweet Home Tool Keychains are simple clasp keychains that will make a great, value added handout. It can be clipped to the pants or purses on the go. These keychains that double up as a tool kit will make a handy option for camping enthusiasts and outdoorsy clients.
If you are looking for something that is very simple and basic, Oval Acrylic Keytags will make a great choice. It will take up only a little space in pocket and are light weight and easy to carry. Designed for the daily grinds, these keychains are durable and well retained as well.
Need more? Explore our collection and choose a model that suits your needs.