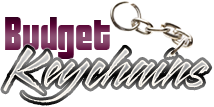 Promotional Bottle Opener Keychains- Great Gifts on a Budget
Posted by admin
Posted on April 14, 2021
Summer is the best time of the year for cook out parties, backyard BBQs, picnics and more. So, obviously bottle opener Keychains make great handouts to impress your audience. With  the beer  floating around and the grills being fired up , everyone may like to have a great way to pop open the tops of the bottles . It is a great way to get your brand out there and to let know who you are and what you do.  The best part is that anything imprinted on these logo items will be seen not just by the users but the whole partying group.
An interesting bottle opener Keychains imprinted with your logo and message will make a great talking topic too. Budget friendly and infinitely useful, custom bottle opener Keychains will add a fun twist to even a low key promotion!
Offered in a wide range of interesting shapes and trending colors, bottle opener Keychains will get your message far and wide. Plus these travel easily with your recipients wherever they go. No businesses can thrive without advertising and customized bottle opener Keychains will not just make a great addition to your marketing mix  but  do some effective advertising by spreading the word around!
Light weight and easy to distribute, custom bottle opener keychains can be incorporated into your promotions quite easily. For instance, bars and breweries can leave a few bottle opener Keychains in a basket in the lobby. See how your customers will be excited to lap it up and more people flock to your business. These long-lasting custom keychains are something your audience will use time and again, which in turn will boost brand awareness and popularity.
The best part is that custom bottle opener Keychains are not just for promoting bars and hospitality niche as these are versatile accessories that everyone will need in everyday life. The added advantage of a keychain on it will enhance the utility of these logo items.
No matter what color, size, and style you choose, custom bottle opener Keychains make  great giveaways that promote your brand all year. Choose from various shapes like sports themed or animal themed models to align with your business message for added impact.
Are you planning to make custom bottle opener  Keychains your marketing handouts  during the upcoming summer events?