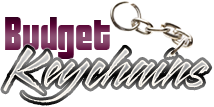 Custom Keychains- Do They Make Sense As Gifts In Today's Digital World?
Posted by admin
Posted on November 5, 2019
If you thought keychains are dead as Dodo, here is a bit of surprise. Imprinted keychains still are one of the most popular and budget friendly handouts in business promotions and events.
But while you think how relevant keychains can really be in this robotic world of keyless security, they continue to be a proven tradeshow swag and mailer gifts.  So what is that makes keychains popular?
Here are some ideas:
Variety is the key
Keychains are super cheap, and come in interesting shapes and colors. You can keep your keys safe, carry it in your purse and above all, identify the different keys easily. You have different combo models that offer much more than an ordinary keychain. Pop the top of the bottles with a bottle opener keychain, light up your way with flashlight keychains or have a compass on hand everytime you carry your compass  keychains– the list is endless.
Unbeatable visibility
You may have a business of your own that you wish to get the public to notice, advertising is the only way to get your message out. If you want to keep costs low, budget friendly items like keychains are great choices. You might not have noticed how many times people take out keychains during their everyday tasks. A funny tagline, an artwork or call to action will get all eyes on your keychains.
Consistent impressions
Advertising is a continuous process. That's why you renew the billboards and  pay for repeat radio spots. But when you have popular handouts like keychains, these will ensure daily impressions at one time investment. Every time your recipients lock the door, stop for a coffee break on their way to work, open their filing cabinet- your brand makes impressions- this happens everyday, countless times!
So how do repeat impressions make sales? Not only will your recipients become familiar with your brand but handing out custom gifts has also been proven to make shoppers, well, loyal to your brand.
The benefits are not yet over!
Keychains are cost effective, so they can be bought in bulk without pinching your budget.
If the whole value of a promotional item is that you use it everyday then keychains make a perfect choice.
Keychains are long lasting, so they are not going to harm the environment or end up in landfills as well.
Have a better idea? Feel free to add to the list and join a conversation.
Share and Enjoy