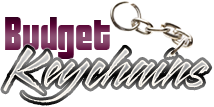 6 Solid Reasons  To Advertise With Custom Keychains
Posted by admin
Posted on April 24, 2020
Looking for an effective handout that people will see all the time and use regularly?  You have many reasons to consider advertising with custom keychains!  If you need a great marketing plan that will get the word  out about your business, keychains will make a great choice.  It makes and effective way to gain traction with new clients and impress your existing clients all at once. Make your audience get excited about your business and get your company name out in the public with ease using these everyday items.
How logo keychains strengthens your customer base, while getting some publicity for your business?
1.Keychains are never misplaced!
People will  never misplace keychains simply because it carries their important keys of home, car or office. Individual keys may be easily lost or misplaced and keytags will make a smart way to tag the keys safely and carry wherever they go. Your logo and message imprinted on keychains will thus get a consistent display.
2
 2.Keychains last forever
Keychains last for a long time, which will ensure extra advertising for many years. Not many people actually think of changing their keychains a long as these are in working condition. Keychains often make an easy way to flag different sets of identical keys, so everyone will be happy to use keychians that are familiar to them.
3.High Brand visibility
Your customers will see your message imprinted on these every day. People use it, many times every day. So, having  your name attached to the keychains will make a smart way to get them look at your logo everyday! Keychains attract a lot of attention too; many other people outside your target audience will see your message and will be excited to know more about your brand.
4.Budget friendly
Often marketers find it hard to choose a promotional item that matches their budget. Keychains will get you covered fully in this aspect because  these are highly budget friendly. Even if you are hosting mass promotional events like tradeshows,  you have a perfect gift idea on hand for everyone on your list!
5.Practical
It is proven that custom items that are practical will get a lot of attention from the audience. When you need to give something that they actually can use in their lives, keychains will make a great choice. These are both practical and  budget friendly. Everyone needs it and you are rest assured that your branded keychains will remain with them for a long time.
6.Handy
Keychains are portable and handy. Customers find it easy to carry it around while you can store and distribute these logo items easily. Keychains are value added and practical handouts that will last way longer than many other promotional items.
Are you planning custom keychains your marketing tool?