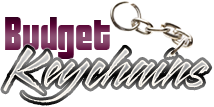 Keychains Add a Fun Twist To Marketing
Posted by admin
Posted on June 23, 2022
Branded promotional keychains are fun and functional in equal measures. Thus it is an interesting way of drawing attention and interest to your marketing campaign. Available in a wide range of models, colors and price rates, keychains offer something special for everyone.
4 Ways Branded keychains can Enhance your Marketing!
Greater Brand Value
Offering a promotional keychain with every purchase increases the perceived value of your brand. Customers will feel that they are getting more from their purchase. Therefore, it leads to a greater customer satisfaction and happiness.
Brand Recognition
Keychains enjoy a great visibility as these will remain out and about and not hidden unlike most other custom giveaways . It will thus help to reinforce brand recognition. In addition, keychains also helps in easier brand recall as customers will be familiar with the brand on these everyday items.
High visibility keychains will get a lot of attention every time your recipients carry it to work or during commuting. A stylish, branded keychain will even make a great talking topic in the friends circle of your recipients!
Practical Gifts
Thinking about a promotional gift that is useful? Look no further than custom keychains. It will make a practical gift that will not only attract customer's attention but help to boost your sales as well.  Built to last long and perform seamlessly, these giveaways are seldom discarded. Thus your message and logo imprinted on these logo items will get a lot of attention from people around. It is crucial to offer a gift that is practical and can be used by customers because this ensures the staying power of your promotional product.
Budget friendly
Keychains are cost effective handouts that will fit every promotional need of marketers. Keychains have one of the lowest costs per impressions, which make it a great choice for small businesses and budget marketers.
Nostalgic And Positive Effect
Keychains reminds one of the nostalgic past of the analog world. It is one of the last few remaining items of the analog world that the digital audience  still find useful . It will ensure a positive brand association and joy for the users. Therefore, customers would love to use this promotional item anytime.
Branding Potential
The ability to customize will increase the unique selling point of brands. By inserting an artwork or logo , these custom giveaways will turn into brand building tools. Everyone would love to possess these cute keychains in their collection, thus making the brand a part of their daily routine.
Wish to make custom keychains your branding tools? Explore our collection of custom keychains to choose a model that will match your marketing campaign.