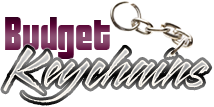 Discover the promotional potential of custom metal keychains
Posted by admin
Posted on September 15, 2023
Custom metal keychains are indeed popular and elegant giveaways among businesses that wish to leave a lasting impression among their prospects.  Easy to customize, keychains can be branded with your logo and unique designs to make it a valuable marketing tool for businesses of all sizes. Durable and classic metal keychains also make giveaways with a high perceived value for businesses that wish to stand out in the competition.
Here are some interesting ways in which businesses can use metal keychains as merchandise
As Promotional Giveaways
Metal keychains definitely win hands down as promotional giveaways for businesses of all types.  Affordable, fun to customize and small enough to carry in pockets or bags, these custom keychains are a great way to put your brand right into the hands of your potential customers.  Just think of the impressions your brand will make every time your recipients use it at work, at public places and even on the go.  Branded keytags pique easy interest in the minds of the audience about your brand, without being intrusive. You can even choose custom keychains as free gifts with purchase.
During mass marketing campaigns
To maximize the impact of your custom keychains, consider giving them out at trade shows related to your industry. Moreover, being budget friendly; marketers can afford to order keychains in bulk. Freebies drive traffic to your tradeshow booth while engaging the attendees with your message. Easy to distribute and light weight, custom keychains can be used as mailer items as well.
Trade shows offer incredible networking opportunity for businesses to  reach out to the customers and business associates alike. However to stand out in the crowd and grab the attention of the people; you need  to have unique giveaways like metal keychains  on hand. Available in various interesting shapes and finishes, metal keychains can create a lasting impression on the attendees. By distributing keytags; you will be literally sending home the recipients with a piece of your message.
As Employee Gifts
Metal keychains make elegant employee gifts to show that you care. So, by handing out your team a branded keychain that bear your logo, you can drive up their brand loyalty easily. Moreover, it will create a sense of unity in their minds; and make them feel an inseparable part of your organization. Moreover, studies show that appreciation plays a key role in ensuring the retention of work force. Make sure that the employees always feel well appreciated in your organization with these thoughtful gestures. Besides, metal keychains will also make great handouts during milestone events like, work anniversaries and birthdays  or even as thank you gifts for a job well done.
As referral gifts
Metal keychains also win hands down as referral gifts with every purchase or for the references they make. This will help you to ensure repeat businesses, and encourage your existing clients to come back to your stores more often.
As  Fundraising Items
Metal keychains also make excellent fundraising items for charities or non-profit organizations.  Buy in bulk at easy rates, customize it with your logo and social message and sell them to raise money for the cause and promote your organization at the same time.
Looking for more? Reach out to our team for inspiration.