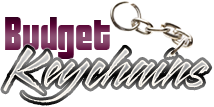 Best Ways to Use Keychains in Promotions
Posted by admin
Posted on June 20, 2022
Keychains might not be the first thing you think of as part of your marketing strategy. However, these can be incredibly effective, because  keychains are something people need on a daily basis. Available in a range of colors and interesting shapes , custom keychains are so appealing to the recipients.
Though  in today's digital world, people adopt an advanced life style , keychains still continue to make important accessories to keep keys safe and well organized. Promotional keychains are one of the tools that you use to reach your target audience, with a message about your company and its branding.
Popular
Keychains can be used at just about any event where there will be a gathering of a significant number of people. Budget friendly and popular, keychains make great handouts during carnivals, customer appreciation days and trade shows among others. Keep your company name in the eyes of the public with these high utility giveaways that are here to stay forever.
Limitless choices
Branded keychains  come in a variety of different materials, including metal, leather and acrylic among others. You can choose an appropriate model that will match  your business promotion and budgetary needs. Easy to distribute, custom keytags will easily get your message across to people far and wide.
High visibility
Keychains make a great addition to any type of promotions thanks to its high versatility. When you hand out custom keychains  to attendees, they might use it right away, providing instant  recognition for your company and garner maximum amount of exposure and attention for your business .A busy trade show will make a  perfect venue for custom promotional products like keychains as these are easy to distribute in person or through mailers.
Surveys show that 73%, of respondents say that they would purchase products or services from a company which provided them with appealing promotional gifts.
Brand Recognition
When people are given highly practical custom promotional products like keychains, over 85% of them will  identify the company which provided the products even after a long time.
Long-Lasting Impact
Longevity is indeed a big factor in determining the value of custom promotional products. Handouts like keychains ensure an uninterrupted exposure to your brand , which make it more impactful than television or print advertising. In addition, handouts like keychains  become very popular within a household; and  your recipients may even form an emotional attachment with it.
More value for  your money
Conventional advertisements like billboards and flyers may cost you more year after year; however, keychains make beneficial investment as the costs remain nearly constant without much fluctuation. Thus your brand will make consistent impressions at one time investment
Are you planning to use custom keychains as swag? Share your thoughts with us on our facebook page.