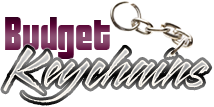 Reasons Why Marketers Love Custom Keychains
Posted by admin
Posted on June 21, 2022
Looking for a custom handout that has stood the test of time and continue to be a popular choice? Planning to  attend  the upcoming trade show or enhance your brand exposure?  Look no further than custom keychains. Stay in tune with the most classic items in the promotional product industry.
Keychains will indeed make a great choice to consider. Your customers will absolutely love them for the utility and the versatility that it ensures.These high quality keychains  also serve as decorative pieces.
Here are some  interesting features of custom keychains that make it excellent gifts for customers.
Novelty
What you will really like about keychains is their uniqueness and interesting designs. They easily catch customer attention while your brand will enjoy a higher level of exposure. It is also available in a wide range of models and colors that will complement your branding themes. You can even have them in various textures and finish that will add warmth and variety to your marketing gifts.
Practicality
Keychains are used in homes, offices and even on the go to keep the keys safe and well sorted. Thus these everyday items will put your brand on a wide display. Combo models like flashlight keychains or tapemeasure keychains will ensure dual engagement with the audience and dual brand exposure.
Ideal for  all industries
Keychains are also versatile handouts that can reflect your brand image easily. Whether you are into beauty, fitness, fashion or something more, custom keychains will indeed make perfect handouts that are hard to miss. Printed keychains are even available in a wide range of shapes that will pique the curiosity of your customers. Customize the color and printing to boost your brand campaign.
Cost effective
 Obviously, the selling point of keychains is its low cost advantage. Starting at prices of only a few cents, keychains will make a great option for mass events and low budget promotions. If you thought budget friendly handouts  many not make effective promotional swag, you could be in for a surprise for sure.
To sum up, keychains may be small, but they offer tremendous advertising and branding potential. Get the high visibility imprint space of keychains printed with your brand name or logo, to make heads turn and make your brand the talk of the town.
Reach out easily to a diverse audience with these crowd pleasing custom giveaways that will literally put your message in the hands of your audience.