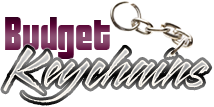 Top 5 Custom Wedding Keychains That Your Guests Would Love to Receive
Posted by admin
Posted on March 24, 2014
Wedding is an occasion to craft, polish and sculpt relationships and perhaps no one wishes to miss those opportunities, isn't it? As with wedding guests, most couples also stay tensed about choice of wedding favor gifts, which fits into their budget and still make a great keepsake. Over the years, they have been happily settling for gifts such as mint boxes, candles, or thank you cards, but none of them seem to strike as custom wedding keychains.  Do you know why? Because they aren't too cheap, packs strong emotional punch and make a very thoughtful gift for all types of weddings.
Bottle Opener Keychains – We think its needless to say wedding is an occasion to rejuvenate and rejoice. What could be a thoughtful gift than a bottle opener keychain! People would be happier to grab them and slosh their bottles over talks and snacks. They would always remember your efforts to keep them at ease during merriment. For better response, couple can always opt for metal bottle opener keychains and get them laser engraved with their credentials prior to gifting.
Photo Frame Keychains – They make true choice for the occasion. People would be happier to carry keys over photo frame keychains imprinted images of couple and this will boost their spirit to bless their relationship every day. This keychain strikes sentimental notes within the user due to its design. It may be little pricier, but still it is worthy of investment.
Flashlight Keychains – Lighting up smiles on faces is perhaps the best wedding favor that you can think about. You can easily employ custom flashlight keychains for the purpose. They are largely loved by most people they give them the reason to smile. These keychains come handy during regular and emergency situations and people love carrying them within their pockets at all times. Today, on visiting any popular online stores selling custom keychains, you will find flashlight keychains in vibrant colors, shapes, sizes and budgets.
Leather Keychains – Do you wish to mend relationships and hone friendships during wedding, then look no further than these custom leather keychains! Don't get panicked no animals are injured while producing these keychains and they are largely made up of faux leather. You can stay assured that most of your guests are going to like this keychain because it looks sophisticated and elegant in all situations.
Metal Keychains – Let memories of your great day shine bright in minds of your guests forever! You can always achieve it by gifting away laser engraved custom metal keychains. You can always choose them in different shapes, sizes and budgets. Laser engraving is the best choice of printing your initials or thank you messages over these wedding keychains. These images will shine brightly when light falls on them.
You can avail many attractive benefits such as discounts, lowest price match guarantee, free art set up, free shipping and free online design proof, by buying it from any reputed online store selling custom keychains.
Share and Enjoy