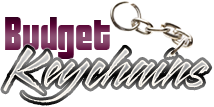 Custom Transportation Keychains – Why are Auto Industry and Transportation Marketers Going Crazy over Them?
Posted by admin
Posted on March 24, 2014
Custom transportation keychains -as the name may strike refer to the genre of keychains that are most popularly sought by transportation and auto industry marketers for brand building. These marketers largely prefer them for value building throughout the year because they know it is going to serve them above expectations. Here are certain reasons why they are getting crazy about involving them in all large or small campaigns –
Easy appreciation and approval from masses – Everyone loves a small freebie gift handed to them.  They would be extra happier if that gift happens to be something, which they can use regularly. Thankfully personalized transportation keychains are something that perfectly fulfills their requirement of key management and serves them above their expectations. Another great thing is that keychains are popular with people of all ages transportation marketers can always employ them for seeking approval from masses.
Budget Friendly – Gone are the days of multimedia and billboard advertising, where marketers had very limited access to their customers. Today, they are forced to craft long lasting relationships with their customers. Marketers can hand out promotional keychains, which are largely used by customers and it will always aid them to keep their cause near to customer's heart. Also, these keychains fall light on purses in comparison to multimillion advertisements. Marketers can always avail attractive benefits such as discounts or free art work, free online design proof and free shipping by buying it from any online stores selling high quality custom keychains.
Easy to Manage – Unlike some other promotional gifts such as paper bags or pamphlets (many consider it as crass) or pens, people find it easier to manage these promotional keychains. Being compact in size and easy to use, they can manage it within their bags or purses or pockets.
Exudes appeal – Handing out a metal keychain in shape of a car or bus is far more superior than handing out an advertisement pamphlet printed in low quality paper. People are going to remember you in good light than the later. They are going to always appreciate your effort of acknowledging their presence in your business by employing these keychains for regular use.
You can come across some great collection of customized transportation keychains on popular online keychain stores selling custom keychains and arranged according to type, budget and theme.